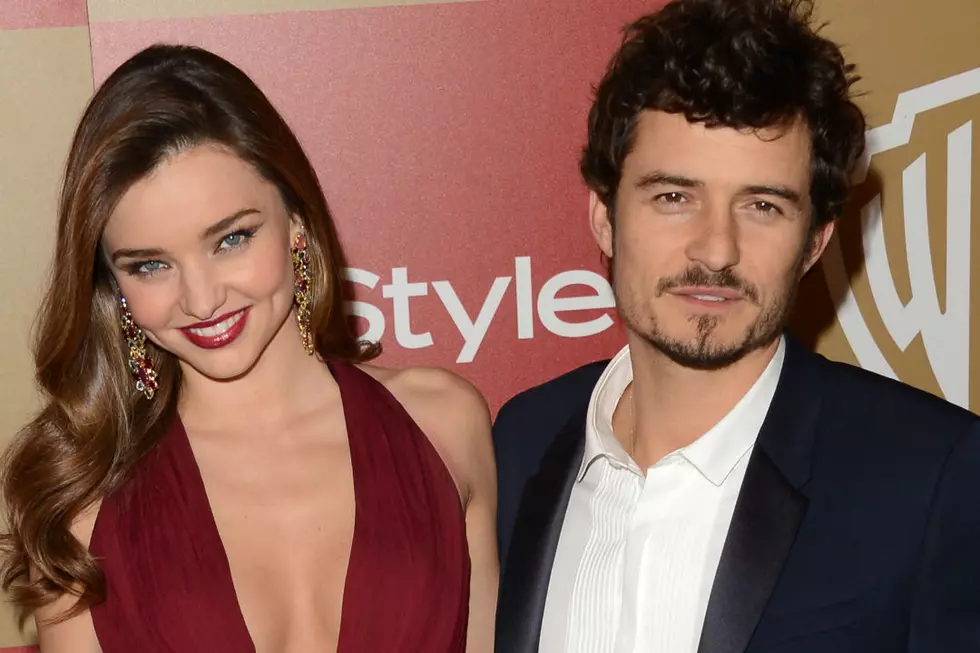 Considerate Ex Orlando Bloom Warned Miranda Kerr of Penis-Exposure
Jason Merritt, Getty Images
A good ex-husband will respect your space, treat you civilly in front of the kids and warn you when his penis will pop up all over the internet. It's called being a grown-up.
In August, photos surfaced of Orlando Bloom and Katy Perry on vacation in Italy doing things couples do — kissing by the beach, hugging along the coast and, in Bloom's case, going paddle-boarding completely naked. Paps caught it all, and Miranda Kerr, Bloom's ex-wife, told Australian radio personalities Kylie and Jackie O that he at least had the decency to give her a heads up. What a guy.
Bloom and Kerr, married from 2010 to 2013, share a five-year-old son named Flynn.
"Oh my God, he text me and was like 'um, I'm really embarrassed, some photos are coming out, just thought I should let you know,'" Kerr recalled. "And I was like, hmm, right, what were you thinking? Seriously?"
See a Collection of Shocking Celebrity Nude Scandals: