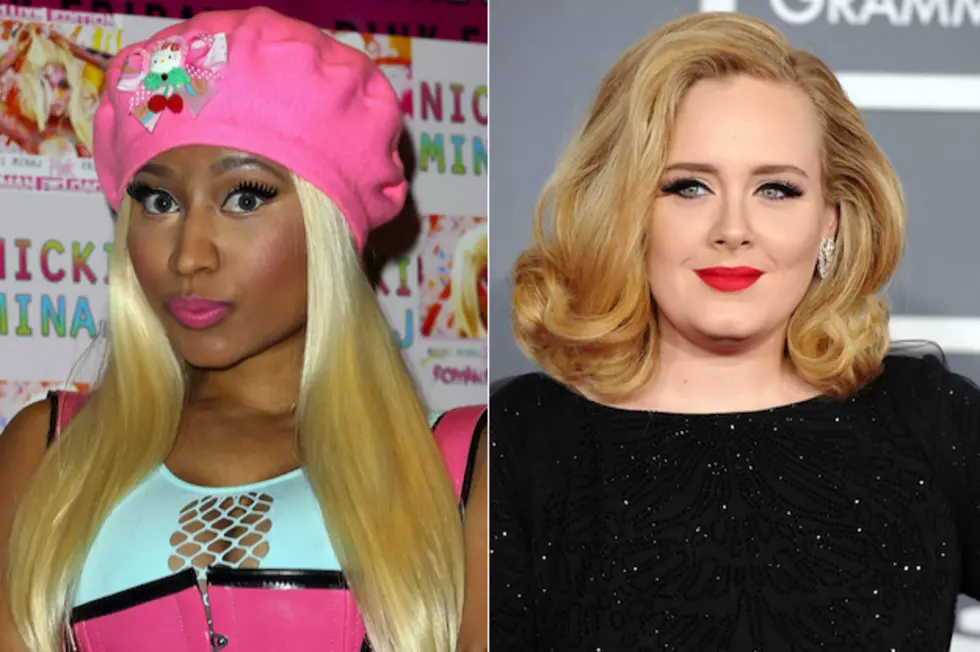 Nicki Minaj Wants to Collaborate With Adele
Outside of her Young Money family, Nicki Minaj has worked with some of the biggest names in music including David Guetta, Rick Ross and Madonna. However, there's one major superstar that Harajuku Barbie would love to collaborate with -- pop songbird Adele.
During her interview with U.K.'s Kiss FM, Minaj revealed that she would love to work with the 'Someone Like You' singer. "Well, I'm obsessed with Adele," she says. "That might be interesting one day in the future. She's like your guys' queen, right? She bursted out of the scene and took over and she's so humble and sweet."
A collaboration between Minaj and Adele would be very interesting. We don't know if the Grammy Award-winning singer is familiar with the Young Money rapper, but they could produce an endearing song that will touch their fans' hearts.
Elsewhere in the interview, Minaj finally gave a due date for the 'Starships' video, which she filmed in Hawaii back in March. "It's officially done today," she said. "We just gotta now turn it in and then the networks will look and see if they have to take anything out. They give me such a hard time with my videos. They really do. But hopefully Tuesday, Wednesday at the latest." Hopefully we get to see it tonight!
However, there's still no word on when Nicki will return to Twitter. Sorry, Barbz.
Watch the Nicki Minaj Interview With KISS FM