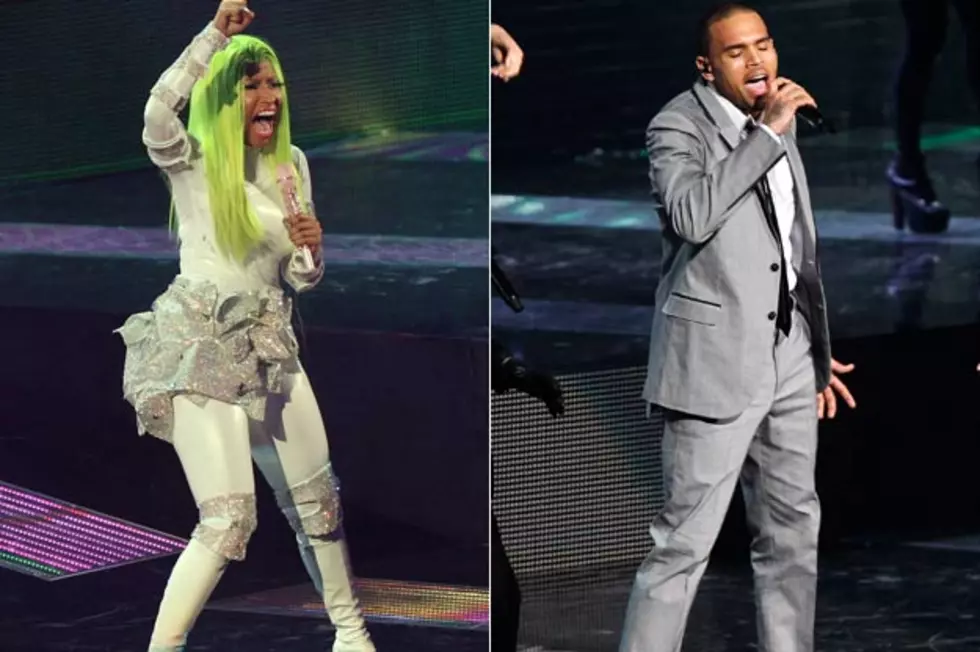 Nicki Minaj, 'Right by My Side' Feat. Chris Brown – Song Review
Cruising onto our music listening devices just in time for summer is 'Right by My Side,' a new Nicki Minaj single featuring Chris Brown. This song -- showing Nicki as a laid back and vulnerable leading lady -- appears on Minaj's 'Pink Friday: Roman Reloaded,' which drops on April 3. It is a lean back tune that should have you reclining in your low rider and pondering love.
'Right by My Side' is a pop jam, with Minaj reserving the rap for the end. The song is PG-13 up until that point. But we'll get there in a moment.
Before hand, the rapper muses and laments "I miss your morning kiss" and "I just hope your heart hears me now." She lays her emotional cards face up on the table, saying "Pay attention / I'm pouring out my heart / Oh boy" and "I'm not living right / If you're not by my side." Her guard is effectively dropped and she coos in a sweet voice we don't hear as often as we'd like.
Breezy takes the second verse, delivering his words in slighty auto-tuned, dreamy style. While he gets plenty of negative press about his temper, Brown plays a believable romantic foil to Minaj in this song. He sets himself up effectively as a leading man.
Minaj gets raunchy, dropping "p----y" and "d---" references and mentioning designer Marc Jacobs in the space of a single sentence. Leave it to Nicki to get dirty before the last synthy note fades.
Overall, it's a sexy, mid-tempo romp.

Listen to Nicki Minaj, 'Right by My Side' Feat. Chris Brown