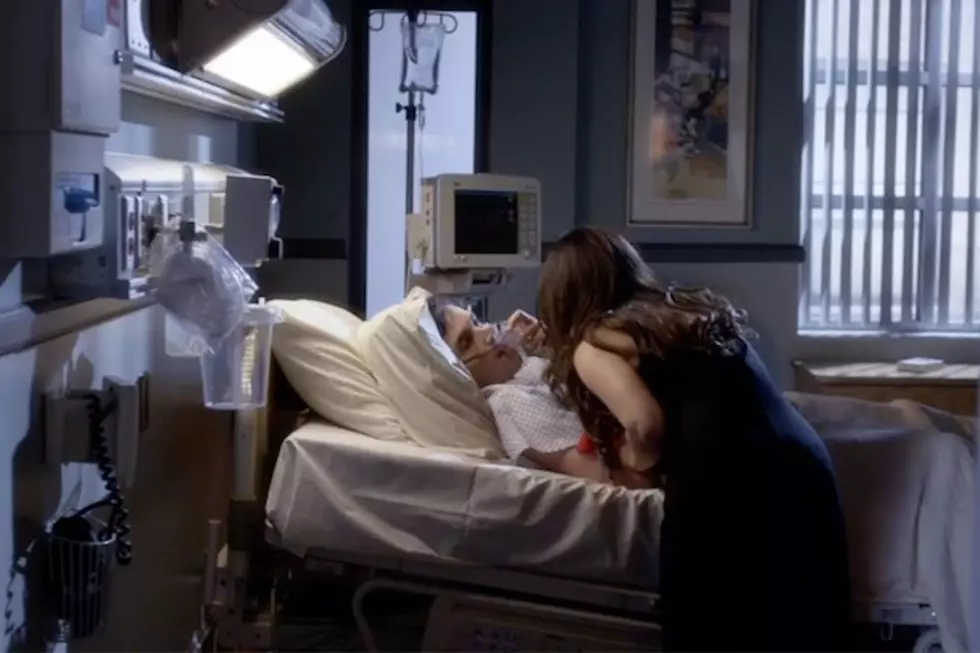 'Pretty Little Liars' Spoilers: What Do the Season 5 Premiere Photos Reveal?
ABC Family
To tide us over, ABC Family has released plenty of photos from episode 5x01 that gives us an idea of what is to come.
Hint: it's a whole lot of Ezra.
When we last left our grad student turned writer turned turncoat English teacher he had been shot by a cloaked figure, possibly 'A' (whose identity he claimed to know) in an attempt to redeem himself to Aria.
As these photos reveal, he is definitely alive, but in serious danger of not being on this plane of existence for much longer.
In fact, he is put through some serious looking surgery (most likely to remove the bullet) and is visited by both Aria (as the synopsis already told us) and Shana, for some reason, while recovering from said surgery. Could she have been helping him with his book?
If the promo video is to be believed, he might not make it, and he would be forced to show up solely in flashback form as teased by actress Troian Bellisario.
Which isn't to say the premiere won't have its share of flashbacks. Several photos tease a younger Ezra and Ali visiting a theatre looking awfully cozy.
'EscApe from New York' will premiere on ABC Family at 8PM ET on Tuesday, June 10. Will Ezra make it? Probably. But you'll have to tune in to find out.