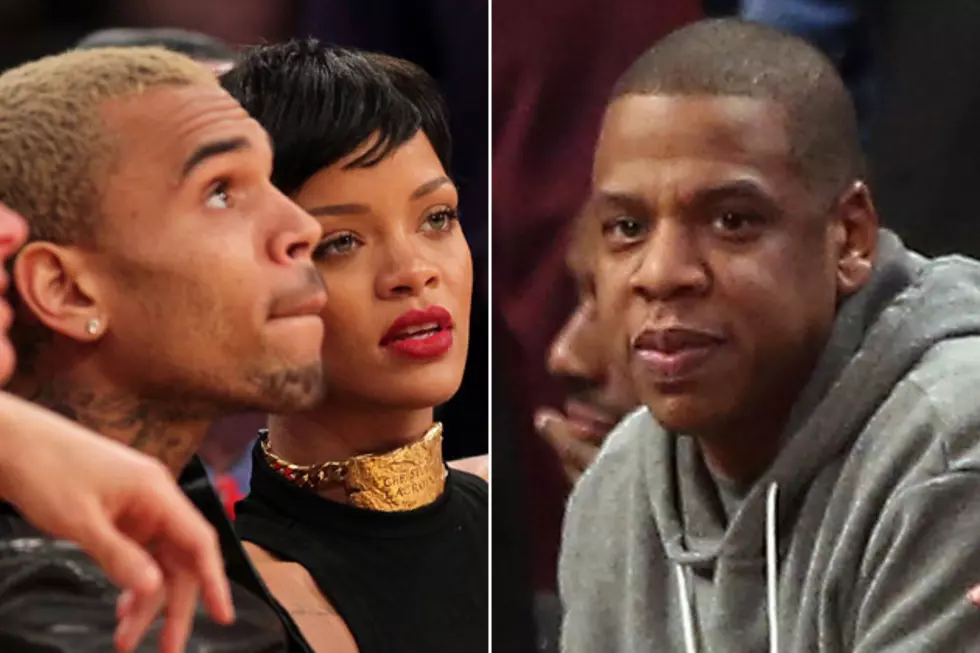 Rihanna + Chris Brown Duet 'Nobody's Business' Was Jay-Z's Idea
Victor Decolongon / Bruce Bennett, Getty Images
The presence of the Chris Brown duet 'Nobody's Business' has been such a huge part of the narrative surrounding Rihanna's new 'Unapologetic' album that it's hard to imagine what the record would have sounded like without the song. And while the paparazzi-teasing duo may never come clean about the true nature of their relationship, we do know one thing: Their in-studio reunion was Jay-Z's idea.
Jay, who happens to be Rihanna's label boss in addition to one of the biggest recording artists in the business, reportedly heard a demo of the cut and heard something more. According to a quote from Roc Nation co-founder Tyran Smith in the latest issue of Complex Magazine, "The-Dream didn't write it for them as a duet. Jay-Z and I were in the car together listening to the song, and we thought it would be a great duet. It sounds dope. It feels good. That's how Chris ended up on the song."
As you might guess, the mystery surrounding Brown and Rihanna's relationship takes up a fair amount of the Complex piece; it's fascinated pop culture pundits for years now, and whether or not you love 'Nobody's Business' -- or even if you think the ongoing hubbub about whether or not they're dating is a lot of unimportant nonsense and sort of gross besides -- you have to admit Rihanna is nothing if not skilled when it comes to teasing the press.
This is underscored at the end of Complex's article, when her interviewer asks why, if her relationship with Brown is truly nobody's business, she decided to record a song provoking so many questions about it -- and all she gets for her trouble is a raised eyebrow. "It's a fun record that The-Dream wrote and we loved the lyrics. You're still asking me questions about it, so clearly you don't know."
Listen to Rihanna, 'Nobody's Business' Feat. Chris Brown