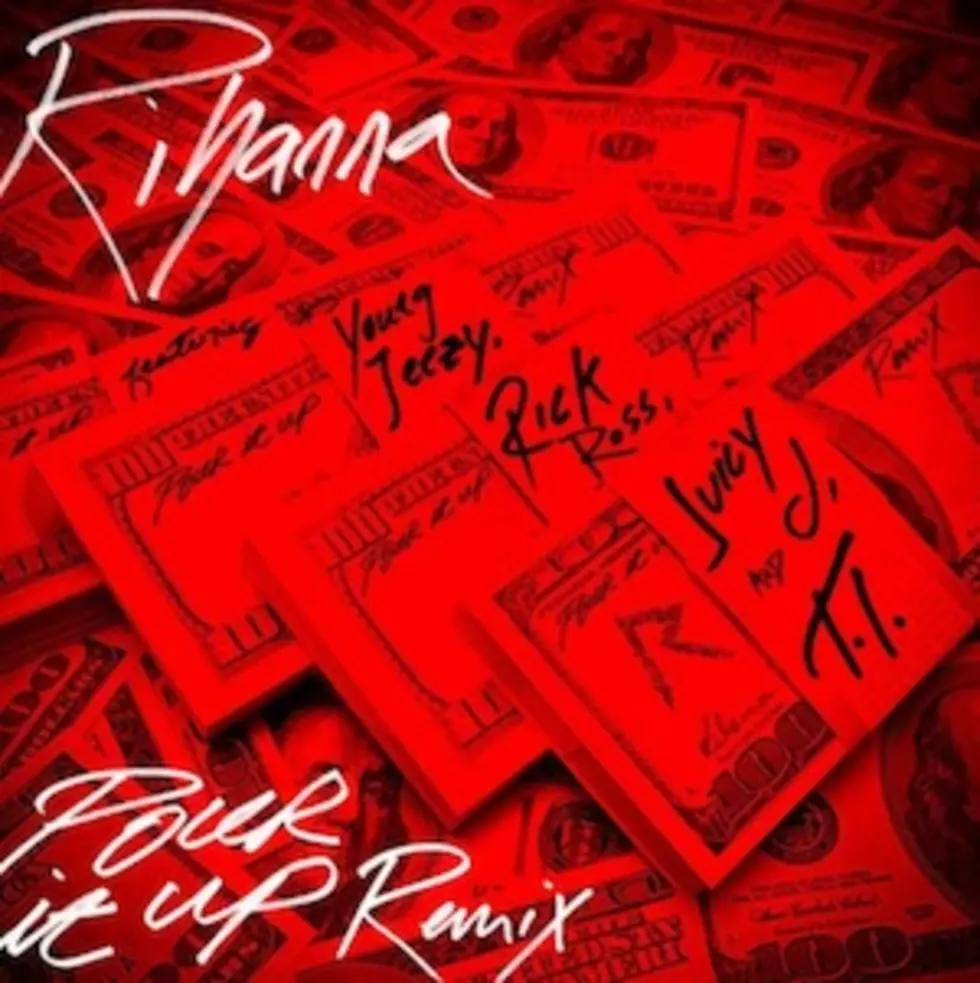 Rihanna Enlists Young Jeezy, Rick Ross, Juicy J + T.I. for 'Pour It Up' Remix
Def Jam
The Bajan songbird sings the hook and let the boys have their fill on the Mike WiLL Made It-produced track. Jeezy kicks it off with making it rain and listening to Kendrick Lamar, while Rozay flosses in his luxury rhymes. "Baby do the math, I'm copping Chanel bags," he raps.
Meanwhile, Juicy J gets trippy and spits freaky raps about bagging someone's wife, while Tip vows to keep on hustlin' for the green paper. "These trap n----s they honored me / And these rap n----s up under me / Ain't nothin' for me / To get a 100 keys / And stimulate the economy," he raps.
So, if you ever wonder how RiRi and her friends like to ball out, this RIHmix should help you figure that one out. Turn it up!
Listen to Rihanna's 'Pour It Up (Remix)' Feat. Young Jeezy, Rick Ross, Juicy J and T.I.