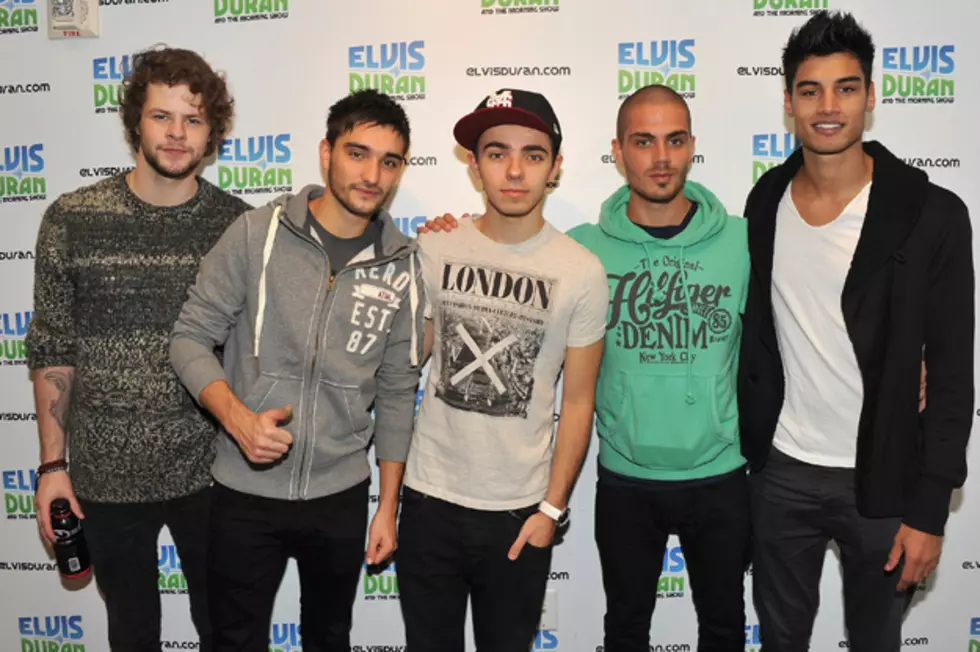 Hear a Snippet of the Wanted's 'Mad Man'
Theo Wargo, Getty Images
The Wanted trade the falsetto of 'I Found You' for a lower register and bigger melodies in 'Mad Man,' off of their upcoming 'I Found You' EP.
The band released a preview of the track, which features the usual dance-heavy production that fans are used to, but has a bit more of a rock edge than a lot of their previous singles. This one sounds more indie dive bar than Ibiza dance hall -- in a good way!
"Get ready / My love is steady / It won't slow / And it won't stop," the lads croon. They soften with the next few lines: "Maybe I'm a mad man / Maybe I'm a bad, bad, bad, bad man / But you won't see a sad man when you're looking at me / Your love is so amazing / We're vibing on a higher atmosphere / And you could call me crazy / But it's so beautiful from here," they sing softly in the pre-chorus. Then they launch into one of the catchiest hooks they've released yet, kicking up the tempo and production as they promise that they'll be "dancing for days."
The band's been working hard on their 'I Found You' EP, which may feature collaborations from some huge names, including Chris Brown, Rita Ora and fellow Scooter Braun charge Justin Bieber. They also recently sang the hook on British rapper Dappy's 'Bring It Home' (and stole that particular show).
Though no release date has been set for the full 'I Found You' EP just yet, the band promises it'll be worth the wait. Nathan Sykes assured, "We are just trying to write as much as possible and get the right feel of the album that everyone is happy with."
It sure sounds like they're on the right track!
Listen to a Preview of the Wanted, 'Mad Man'