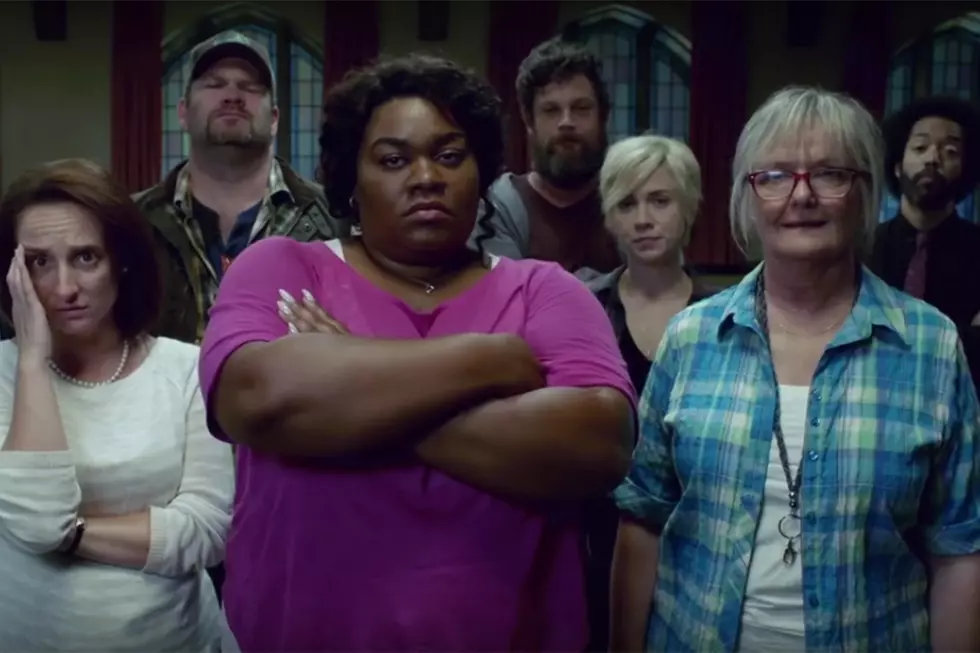 TBS Cancels 'People of Earth' After Renewing Series for a Third Season
TBS via YouTube
Bad news, People of Earth fans, TBS has changed its mind and decided to cancel the series after initially renewing for a new season.
Series creator David Jenkins revealed the heartbreaking news on Twitter on Friday night (June 8), telling fans the network decided to end the series. "Just got word last night: TBS has canceled People of Earth," Jenkins tweeted. "Thank you to everyone who was a fan of the show and enjoyed its gentle, amiable sci-fi weirdness. It was an honor sharing this show with you. Let's do it again soon. Love you all."
TBS originally renewed People of Earth for a third season in September after the second season wrapped up on Sept. 25. In a separate tweet, Jenkins revealed the third season had already been written. "Season three, which is already written, will not be shot," he tweeted. "Season two is the last season."
While not a ratings-success for TBS, People of Earth averaged 4.3 million viewers during its first season but saw a significant drop in its second. Produced by Warner Horizon Television, People of Earth starred The Daily Show's Wyatt Cenac and was executive produced by Conan O'Brien.
Fortunately for Cenac, the actor still has his HBO late-night series, Wyatt Cenac's Problem Areas, which was recently renewed for a second season.
16 TV Shows Coming to an End in 2018