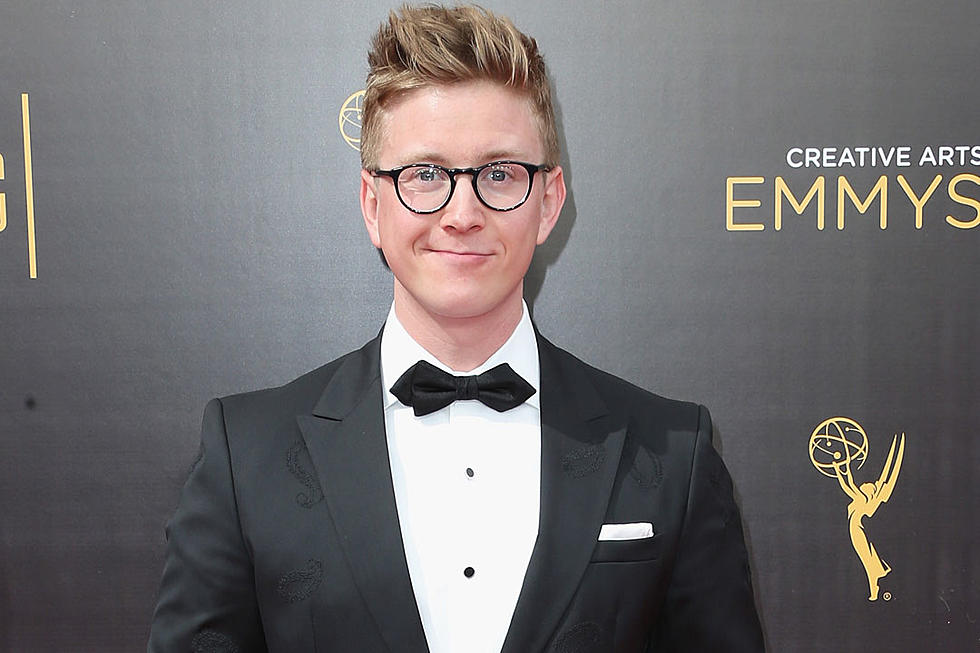 Tyler Oakley Talk Show Launches via Ellen DeGeneres' Digital Network
Frederick M. Brown, Getty Images
YouTuber Tyler Oakley has landed his own celebrity talk show, scheduled to air via Ellen DeGeneres' recently launched digital network, and he already has an impressive lineup of celebrity guests set to feature on the show.
The Tyler Oakley Show will air weekly as part of the Ellen Digital Network -- which aims to share original content across several online platforms -- starting today (September 21).
DeGeneres also makes a surprise appearance, popping up behind Washington without warning around the four-minute mark.
Oakley stopped by The Ellen Show today (September 21) to unveil the news, saying, "I've been making videos of nine years on YouTube just talking about my life, hanging out with my friends, and it just turned into something bigger."
He continued, explaining the show's straightforward format, saying, "It's gonna be me hanging out with a bunch of people that I never dreamed I would be able to hang out with — making segments with them, interviewing them, playing games with them."
Check out the first episode of The Tyler Oakley Show in the video above.
Know Your Internet Stars: The Most Popular YouTubers and Viners