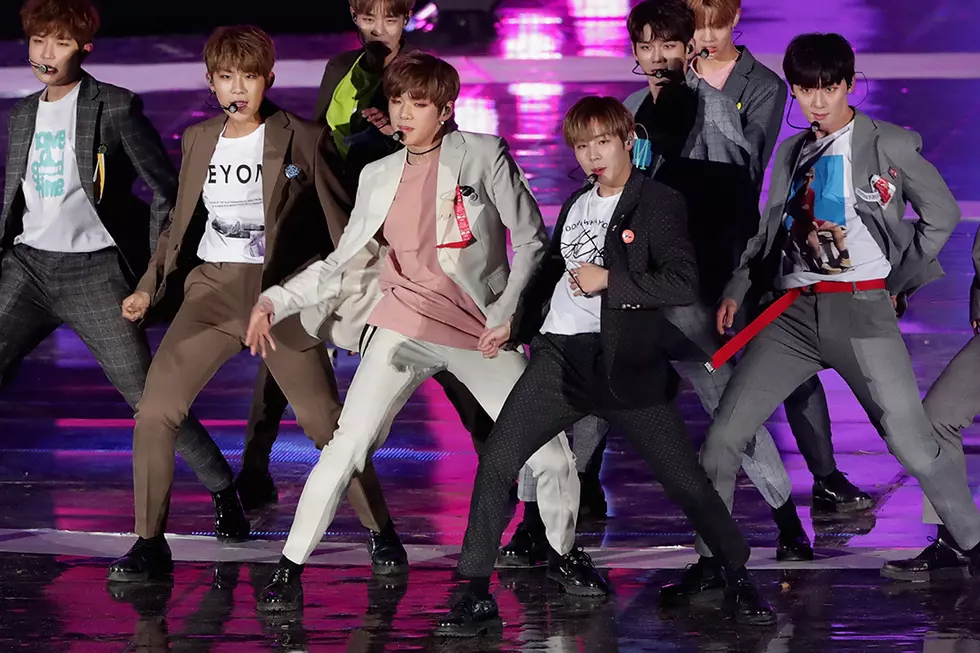 Wanna One Shares 'Boomerang' Music Video Teaser
Han Myung-Gu/Getty Images
South Korean boy band Wanna One shared a teaser Sunday for its "Boomerang" music video.
The K-pop group previewed the video ahead of the release of its EP 0+1=1 (I Promise You). The full music video and the EP will debut March 19.
"Wanna One I 'BOOMERANG' M/V Teaser," the group wrote on Twitter. "Wanna One '0+1=1 (I PROMISE YOU' TITLE TRACK 'BOOMERANG' 2018.03.19(MON) 6PM Release."
The clip shows a glimpse of Yoon Ji-sung, Ha Sung-woon, Hwang Min-hyun, Ong Seong-wu, Kim Jae-hwan, Daniel Kang, Park Ji-hoon, Park Woo-jin, Bae Jin-young, Lee Daw-hwi and Lai Kuan-lin performing a choreographed dance.
"Boomerang" will be the second single to debut from 0+1=1 (I Promise You). Wanna One previously released the song "I Promise You (I.P.U.)" on March 5.
0+1=1 (I Promise You) is a followup to Wanna One's EP 1-1=0 (Nothing Without You), which debuted in November. The EP is a re-release of the group's EP 1x1=1 (To Be One), which debuted in August.
By Annie Martin, UPI.com
Copyright © 2018 United Press International, Inc. All Rights Reserved