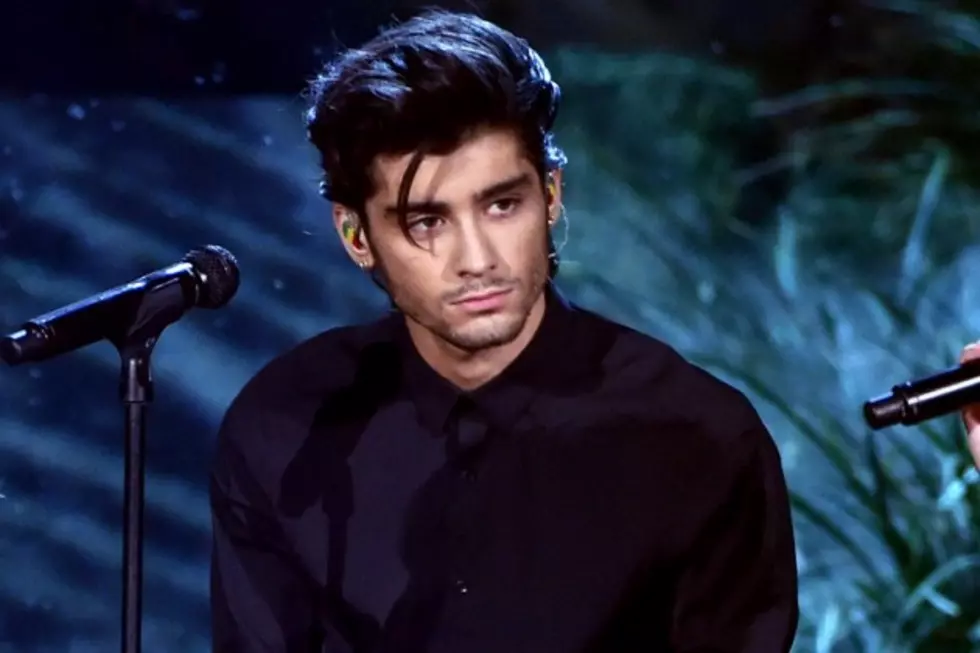 Zayn Malik Denies Cheating: 'There's a Lot of Jealous F—s in This World'
Kevin Winter, Getty Images
The One Direction heartthrob took to Twitter earlier today (March 18) to deny rumors that he cheated on his fiancee, Perrie Edwards — of the girl group Little Mix — after a series of photos that reportedly show him getting cozy with another girl while in Thailand began circulating the web.
The first photos to hit the Internet show someone who looks like Zayn standing with a girl, holding hands. It isn't immediately clear that the guy in question is Zayn, because the photos are shot from behind. But another photo, reportedly posted by the girl in question to her Instagram account, clearly shows Zayn with his arm wrapped around her. You can check out those photos on Hollywood Life.
The photos prompted fans to speculate about the current nature of Zayn and Perrie's relationship, but once Zayn caught wind of the rumors, he immediately took to Twitter to shut them down. He wrote, "I'm 22 years old... I love a girl named Perrie Edwards. And there's a lot of jealous f---s in this world I'm sorry for what it looks like x." Perrie has yet to comment on the photos.
This is not the first time Zayn has been embroiled in a cheating scandal. Back in 2013, a woman named Courtney Webb gave an exclusive interview to the Sun, saying she slept with Zayn — though she claims she believed he was single at the time. She shared photos with the newspaper that were reportedly of Zayn and told her story, saying she was prompted to do so once she realized he had a girlfriend.
See Yearbook Photos of Zayn Malik + More Celebs