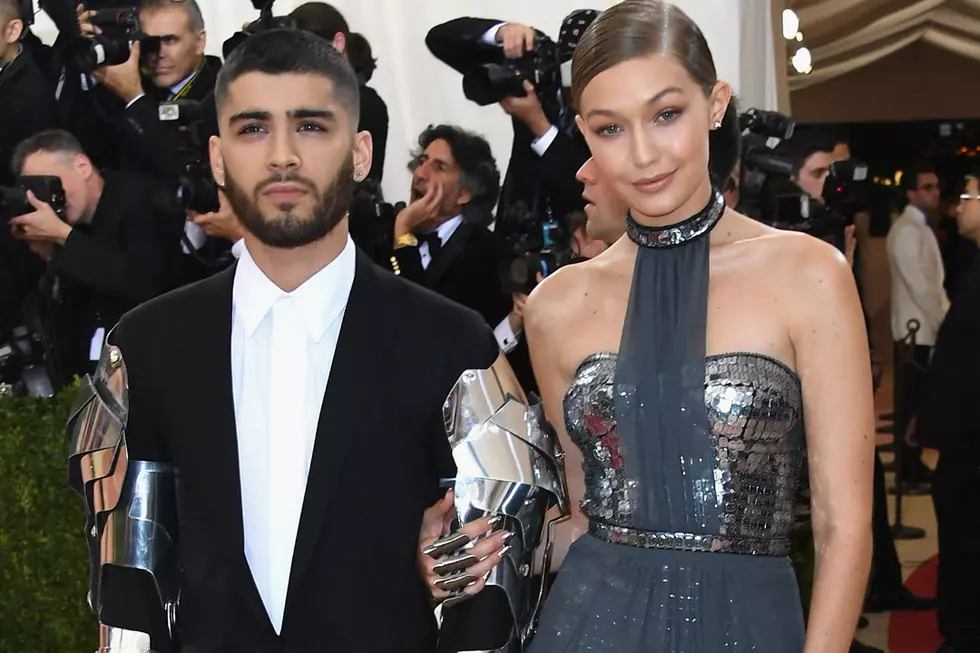 Beautiful Couple Zayn Malik + Gigi Hadid Break Up
Larry Busacca, Getty Images
Beautiful to look at and always up for some PDA, Zayn Malik and Gigi Hadid seemed an ideal (if not mildly annoying) Hollywood couple. But their conjoined perfection is no longer, because according to TMZ the Vogue couple has officially broken up after seven months of dating.
While there are no official details as to why beautiful ZiGi decided to call it quits on their picture-perfect relationship, a source close to Gigi claims the model's reluctance to introduce Zayn to her family indicated their time as a couple would prove limited.
But according to a completely different unverified source, this breakup is merely one of many: Zayn and Gigi have reportedly split and gotten back together several times before, so this could just be the beginning of a never-ending, on-again/off-again relationship, ready to plague your newsfeed forevermore. Jelena who?
"Zayn and Gigi did break up, but they can likely get back together tomorrow. It's all very unclear what's going on between them now," said the E! News insider. "They been having some issues lately that involved communication and getting along."
"Gigi is really sad about this, though," continued the source, "and in a way would like to work it out. It's more about that constant contact with Zayn that she misses and they did get very close."
So close, in fact, that the former(?) couple appeared in a full photo spread for Vogue magazine earlier this year, attended the Met Gala together and mentioned each other social media every few days. Farewell, ZiGi.
Zayn Malik's Best Live Vocals