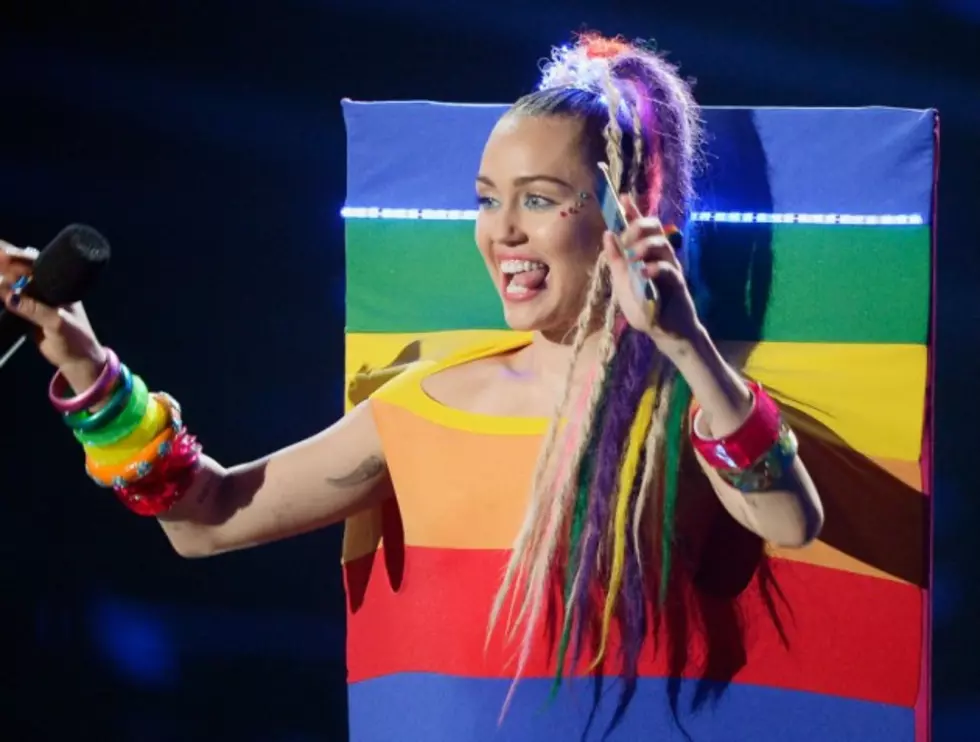 2015 MTV Video Music Awards Ratings Reportedly Up From Last Year (But There's a Catch)
Kevork Djansezian, Getty Images
UPDATE: According to The Hollywood Reporter, the show did notch that viewership, but only did so with the help of being broadcast across 10 networks this year, including Comedy Central and Logo. That being said, MTV as a channel itself only logged 5 million viewers, thus marking a 40% decrease (!) from last year's 8.3 million viewers. If anything, the data seems to say more about the dwindling relevance of the actual MTV channel than the ceremony itself.
The MTV Video Music Awards may have drawn a reasonably steady audience on Sunday night — but the kudos did so with the help of 10 networks. On its home channel, the VMAs logged only 5 million viewers during the inaugural 9 p.m. telecast.

That's more than a 3-million viewer dip from 2014, a nearly 40-percent drop. The network's flagship event banked 8.3 million viewers during its first run last year, which was off nearly 2 million from the year before.

Viacom made a big push with the VMAs this year, simulcasting the show across 10 networks — MTV, MTV2, VH1, VH1 Classic, CMT, Logo, BET, Centric, Comedy Central, TV Land — for the first time ever. With all of those taken into account, the VMAs averaged nearly 10 million viewers during the live airing.
The numbers — at least, according to preliminary reports released prior to Tuesday's Nielsen report — are in: This year's 2015 MTV Video Music Awards drew an audience of roughly 9.8 million viewers.
To put that rating into perspective, the 2014 MTV Video Music Awards drew a viewership of 8.3 million viewers, while 2013's ceremony commanded an audience of 10.1 million. Therefore, last night's show fits snugly in the middle, and somewhere in the middle-to-higher-end of the spectrum of VMAs ceremonies over the past decade.
In short: Not the best, but hardly the worst, either. (2012's ceremony only saw 6.13 million viewers tuning in, for instance. Yikes.)
There were plenty of events, controversies and meme-y moments last night that likely accounted for the decent viewership, including love-her-or-hate-her host of the evening, Miley Cyrus, as well as performances from the likes of Nicki Minaj, Justin Bieber and Demi Lovato. Kanye West's 13-minute Video Vanguard speech, which included his bid for the presidency in 2020, also helped to make last night's show the most-tweeted non-Superbowl related event since Nielsen began tracking tweets in 2011.
See All of Miley Cyrus' 2015 VMAs Looks
See 10 things you may not have known about the MTV Video Music Awards: