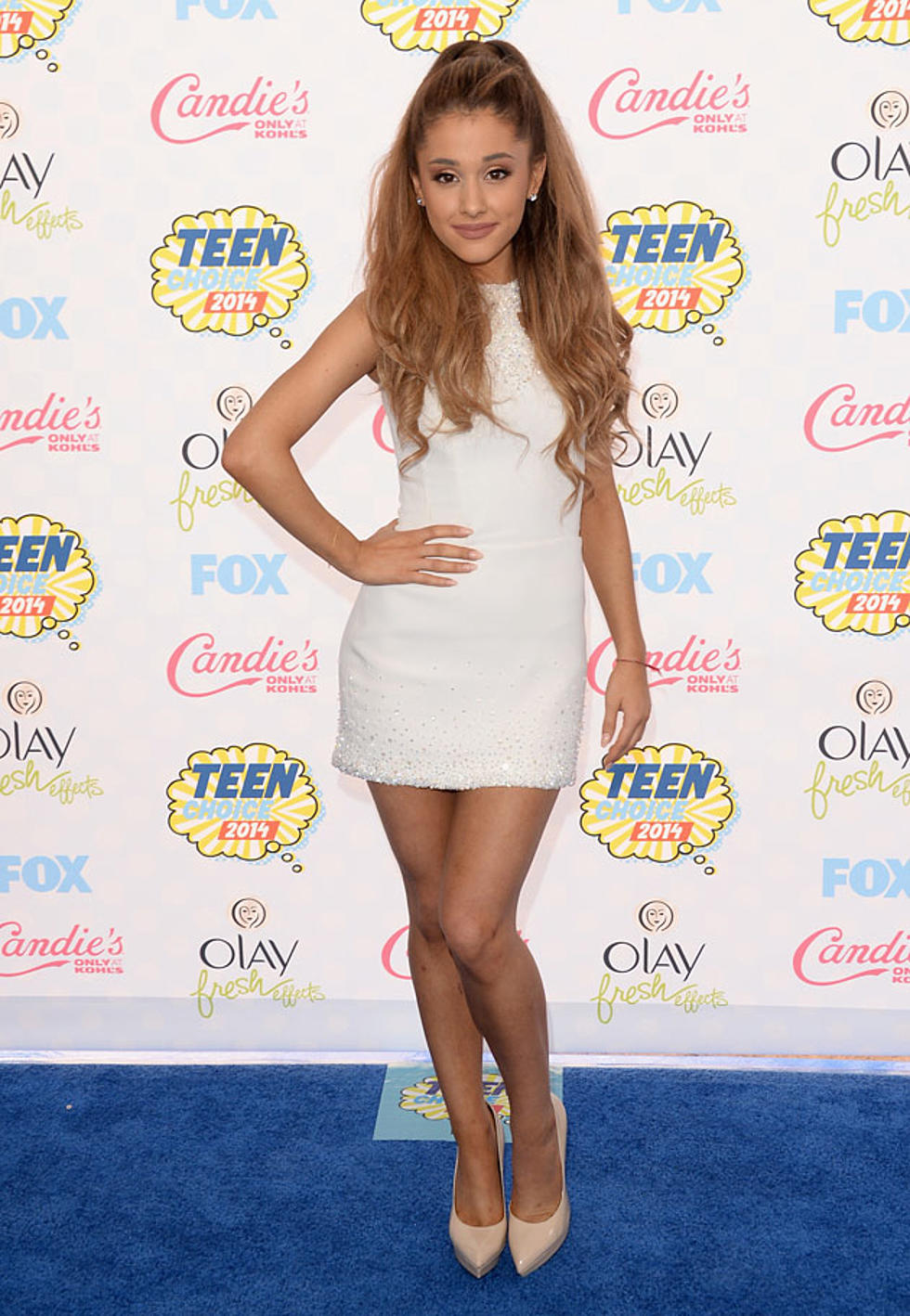 Ariana Grande Wows in a Little White Dress at 2014 Teen Choice Awards [PHOTOS]
Jason Merritt, Getty Images
Ariana Grande was white-hot in a gorgeous mini-dress at the 2014 Teen Choice Awards! This summer, the singer has been experimenting with a sleeker silhouette, and this red carpet appearance was no exception.
We can't get over how chic Ariana looks! This dress shows off her warm weather tan and is the perfect shade for her skin-tone. The cut is perfect for her -- it's both flirty and sophisticated. Some subtle embellishments are the perfect touch to add a little sparkle.
For the Teen Choice Awards, Ariana took her signature hairstyle and added some glam, tousled barrel curls. The result is summery and totally on point for the red carpet!
See Ariana's complete white-hot head-to-toe look in the photos below.
From her perfect waves to her nude pumps, the 'Problem' singer totally nailed this look! Seriously, Ariana, can we borrow your dress?
We're loving Ariana's gorgeous cat eye with shimmery, bronze shadow. She's totally glowing!