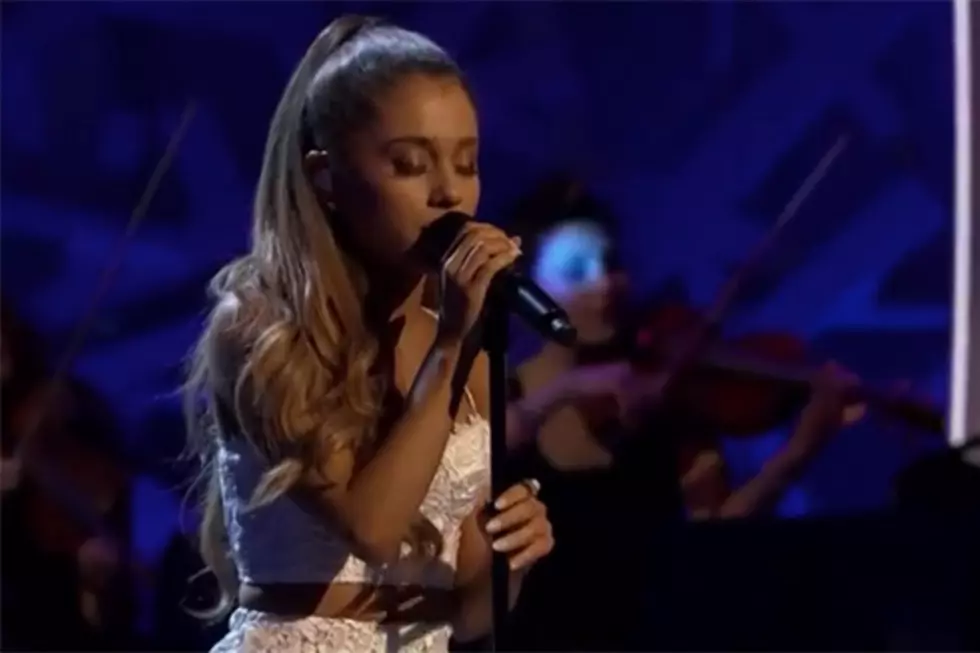 Ariana Grande Sings 'My Everything' for Stand Up 2 Cancer [VIDEO]
YouTube
While Ariana Grande has been busy performing her upbeat hits 'Problem' and 'Break Free' on various live television shows all summer, the 21-year-old rising star performed a different song for Stand Up 2 Cancer's fundraising telecast.
Grande was able to showcase her beautiful voice as she sang the title track from her second studio album, 'My Everything.' For her performance, Grande surrounded herself with an orchestra rather than flashy dancers as she sang her ballad about dealing with the pain of a lost love.
"I've cried enough tears to / See my own reflection in them / And then it was clear / I can't deny, I really miss him / To think that I was wrong / I guess you don't know what you got till it's gone," sings Grande in the heartfelt lyrics.
Stand Up 2 Cancer is an annual telethon aired by all the major networks (NBC, ABC, CBS, FOX) and several cable outlets (E!, HBO, Showtime, VH1, etc...) featuring entertainers and performers with the sole goal of raising money to combat charity.
Click on the video above to watch Grande's moving performance.