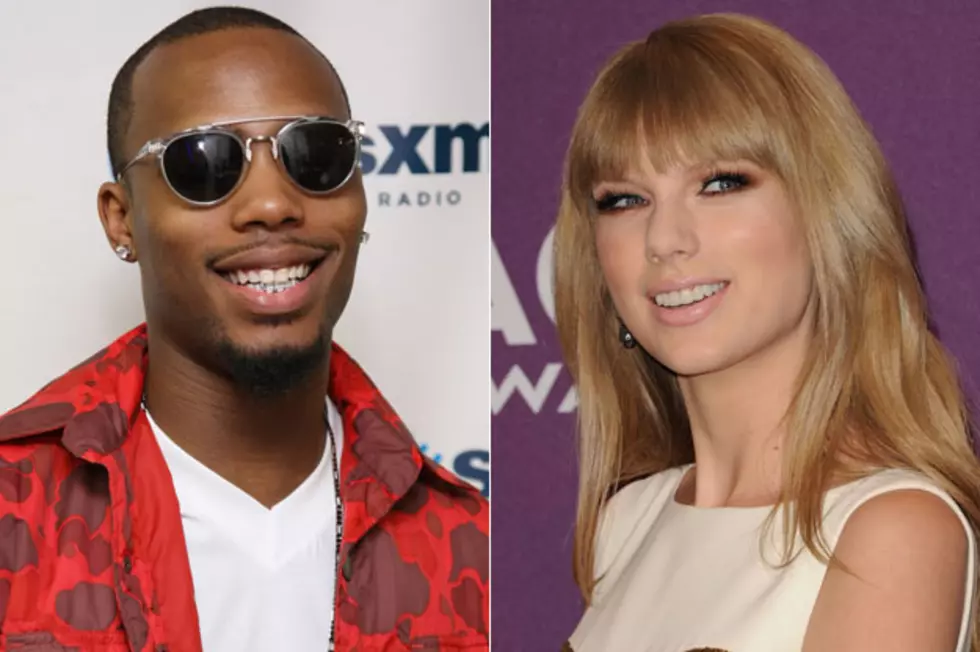 B.o.B, 'Both of Us' Feat. Taylor Swift – Song Review
The much-anticipated duet between B.o.B and Taylor Swift from the rapper's soon-to-be-released 'Strange Clouds' album surfaced online this afternoon. 'Both of Us' nicely blends the two very different artists' styles together into an emotional track.
The song opens like a gentle flower with light strumming as Swift sings, "I wish I was strong enough to lift not one but both of us / Someday I will be strong enough to lift not one but both of us." Then, a thumping beat enters the picture and B.o.B raps about dealing with pain and struggle. "If it's all for one, and one for all / Then maybe one day we all could ball / Do it one time for the underdogs," he spits.
Swift's only contributions are those two lines, which she repeats between each Bobby Ray verse. At times, 'Both Of Us' almost feels like it's comprised of two completely separate songs stitched together. Yet, the song works thanks to the common lyrical themes of optimism and perseverance. B.o.B even brings it all together by providing harmony vocals during Swift's hook.
Swift and B.o.B may seem like an odd couple, but they performed 'Airplanes' together last year in Dallas. Chances are good they'll be paired together on the charts when 'Both of Us' commences its likely journey towards smash hit status.
[Audio was taken down as requested by Warner Music Group]