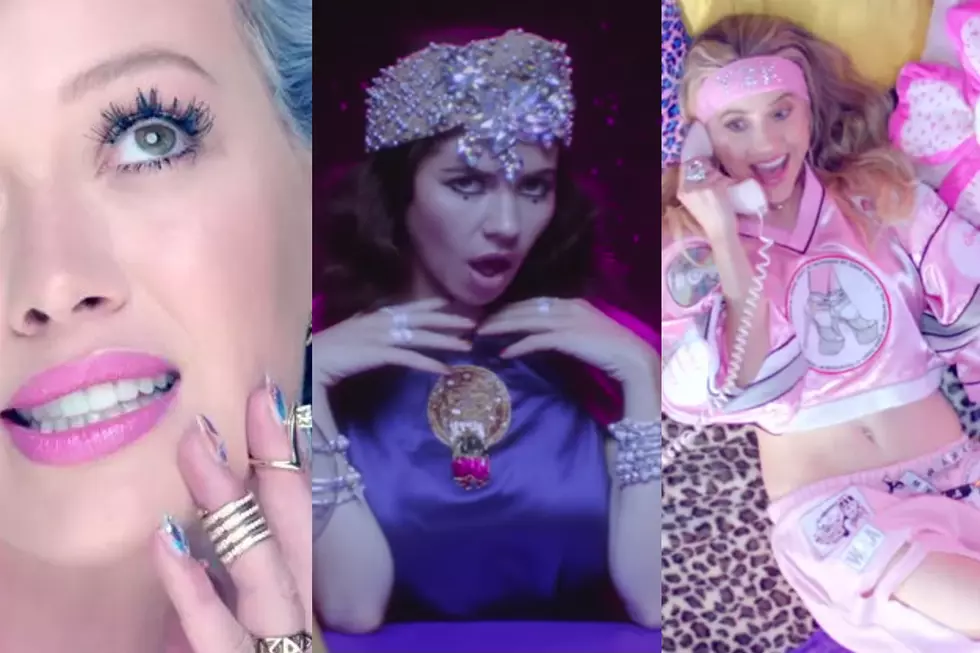 11 Songs Britney Spears Should Have Recorded in 2015
YouTube
Despite rumblings, a new album didn't arrive. (#B9 is coming, though!) Spears kept busy with a healthy stream of public appearances instead, as well as confirming the expansion her Piece Of Me Las Vegas residency through to 2017.
This year's one-off Britney single "Pretty Girls," featuring Iggy Azalea, felt like a rare misfire. It was breezy and fun, but not the kind of surefire pop magic Britney is capable of delivering. In fact, "Pretty Girls" felt lacking purely because of its lack of personality.
There are singers with bigger voices and more songwriting chops, but at her best, Miss Spears is the perfect vehicle for songs that are both a bit weird and also pure pop gems.
With pop music itself twisting into so many directions, what are some tracks released this year that Britney could (and should) have tackled? Find out in the gallery up top.
Throwback: Britney's 2002 Crossroads Premieres Around The World