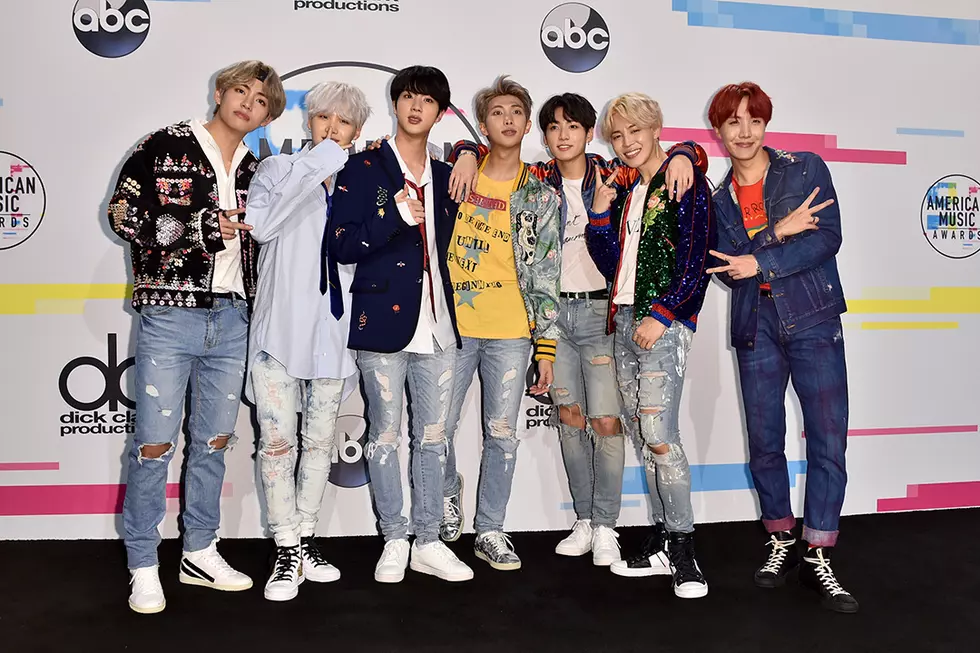 BTS' 'DNA' Is the Most-Viewed K-Pop Video on YouTube
Alberto E. Rodriguez/Getty Images
On Sunday (April 22), BTS achieved yet another milestone. The Korean boyband's "DNA" surpassed BIGBANG's "Fantastic Baby" to become the most-viewed video by a K-Pop group in YouTube history.
"Fantastic Baby" had long reigned supreme, sitting pretty at the top since its release in 2012 with just over 348 million views. "DNA," which came out in September 2017, has over 349 million views.
The single and "Fire" are the two BTS singles to exceed 300 million views, while three others—"Blood Sweat & Tears," "Mic Drop (Steve Aoki Remix)," "Not Today" and "Save Me"—have surpassed 200 million views.
Though BTS now wears the crown of K-Pop YouTube royalty, Psy remains the Korean solo artist with the most-viewed video on YouTube, with "Gangnam Style" currently racking up over 3.14 billion views.
The boy band announced a new album last week. Love Yourself: Tear is set to drop May 18. It serves as the follow-up to the 2017 EP Love Yourself: Her, though it will be a full-length album, joining previous LPs Dark & Wild (2014) and Wings (2016).
BTS Through the Years