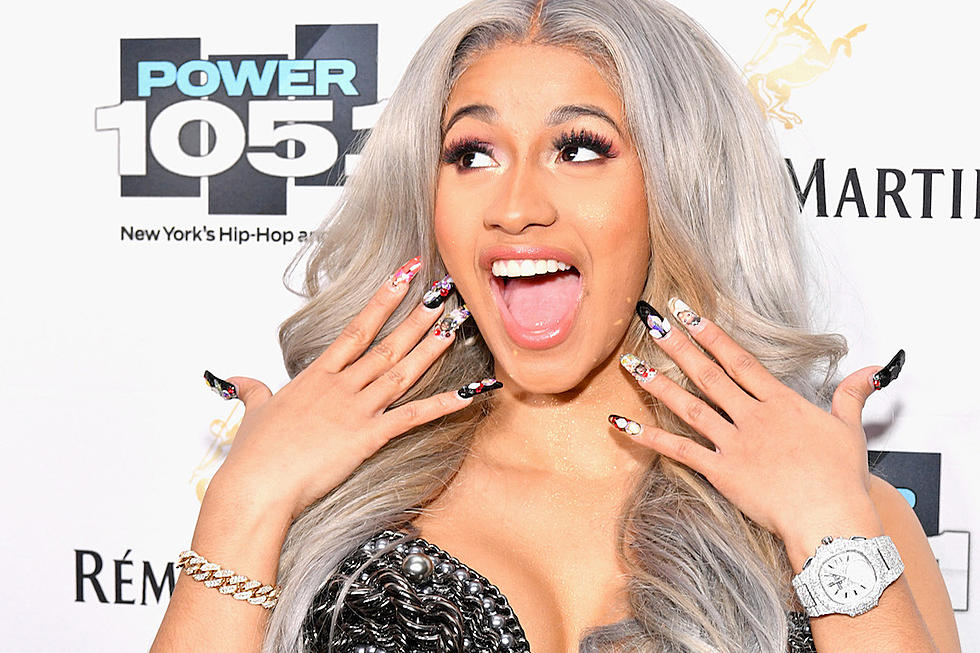 Cardi B Responds to a Hilarious Unearthed Photo of Her With an Afro
Dia Dipasupil, Getty Images for iHeartMedia
On Sunday (July 1), Twitter user @FendiVersace unearthed a childhood photo of Cardi B sporting a big afro and sassy attitude. In the photo, the rapper's got a hand on her hip and looks like she's not impressed in the slightest. The image was captioned perfectly, too: "My momma said y'all have to play with me."
The hilarious photo instantly became a meme and even sparked the response of the "I Like It" emcee herself, who retweeted the picture and wrote "funny as f---" with an army of crying laughing emojis.
Cardi's gearing up to have a child of her own and is due any day now. Since announcing her pregnancy in April, the Bronx-bred rapper has been very open about her daughter and what kind of mother she plans to be. The Kardashian matriarch Kris Jenner has even asked if she could be Cardi's midwife.
It was also recently revealed that the 25-year-old mother to be and her beau Offset secretly got married last September.
"There are so many moments that I share with the world and then there are moments that I want to keep for myself! Getting married was one of those moments! Our relationship was so new breaking up and making up and we had a lot of growing up to do but we was so in love we didn't want to lose each other," she wrote in a lengthy explanation on Twitter. 
She continues, "I said I do, with no dress no make up and no ring! I appreciate and love my husband so much for still wanting for me to have that special moment that every girl dreams of when he got down on his knee and put a ring on my finger and he did that for me!!"
Celebrities Expecting in 2018