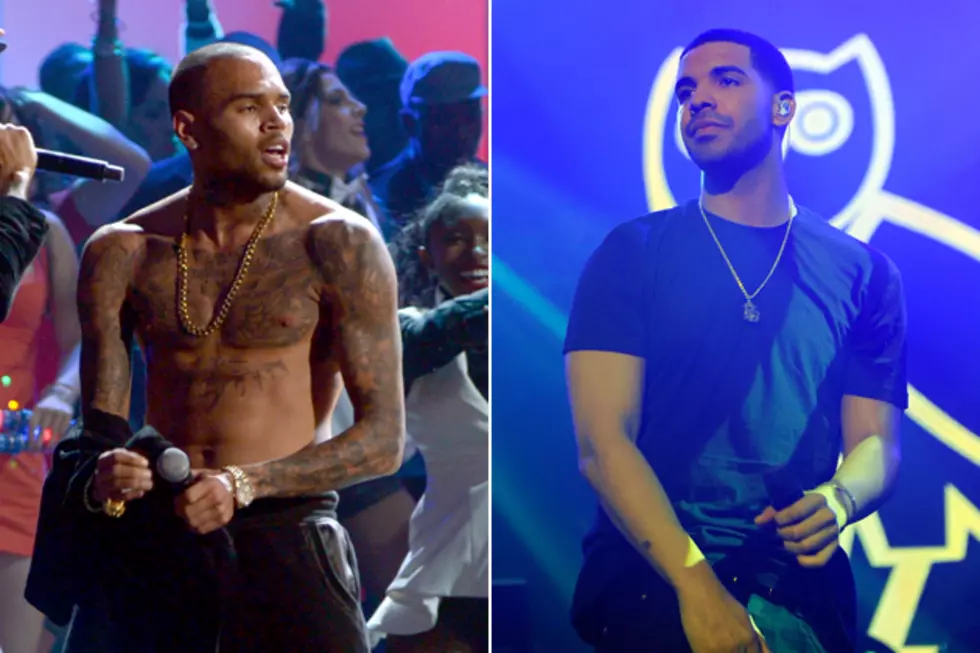 Chris Brown + Drake Will Not Be Charged in Bottle Brawl
Kevin Winter / Ethan Miller, Getty Images
TMZ reports that law enforcement officials insist there's simply not enough evidence to charge either star, nor any members of their respective entourages, with any crimes relating to the infamous incident. There will be no further investigation into the fight by police. Drake's attorney, Blair Berk, told the site, Drake was never even a suspect so it's no surprise." Brown's rep didn't comment, mirroring the singer's own recent reactions to questioning about the incident during a radio interview.
While Drizzy wasn't injured in the scuffle, Breezy suffered lacerations to his face, photos of which he posted on Twitter. NBA star Tony Parker, several bodyguards and random clubgoers were also hurt in the melee. Meek Mill was also present in the fight, though he was neither injured nor implicated in the commotion.
However, just because no criminal charges will be filed against the pair doesn't mean they're completely out of the woods yet. The W.i.P nightclub where the fracas took place filed a $16 million lawsuit against the two, who allegedly overran the club's security when they encouraged their bodyguards and respective entourages to join in their fight, which was supposedly over their romantic entanglements with Rihanna.
Here's hoping the legal and ethical issues here are resolved quickly and fairly -- and that everyone involved in this fiasco grows up and mans up.
Watch the Drake 'HYFR' Video