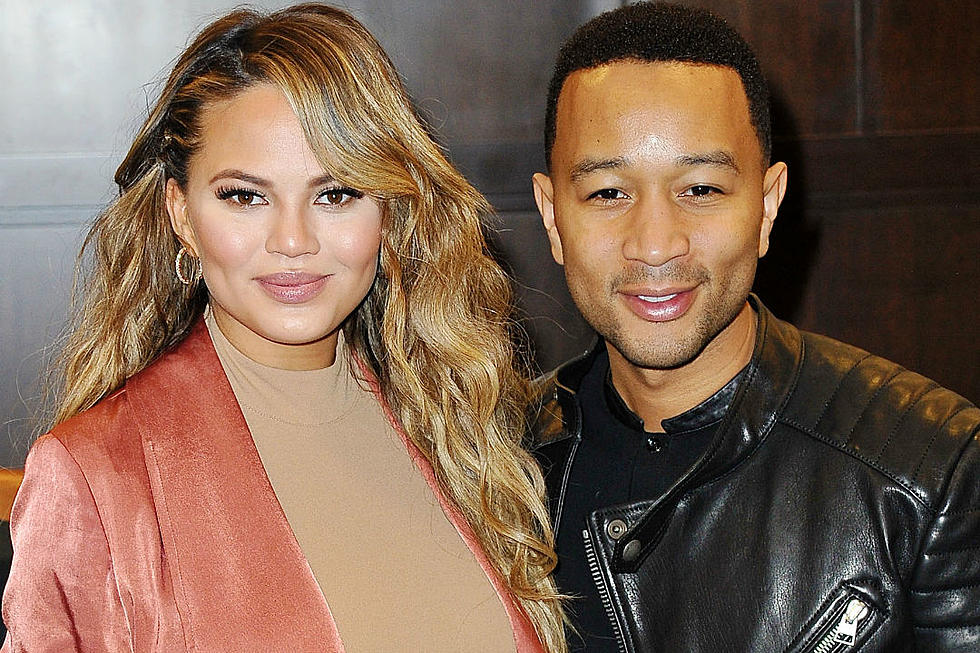 Chrissy Teigen + John Legend Defend IVF Choice: We Didn't Throw Anything Away
Jerod Harris, Getty Images
Mother-to-be Chrissy Teigen showed some promising maternal instincts yesterday (February 26) on Twitter.
In a People story published earlier this week, Teigen and husband John Legend shared that, as part of Teigen's in vitro fertilization procedure, the couple specifically sought out female embryos in an effort to guarantee a daughter. The idea of a little girl made them incredibly excited, Teigen noted. Sadly, the idea didn't register as optimistically to some readers, who criticized the soon-to-be parents for what they saw as toying with life and eugenics.
"Maybe you weren't supposed to have a kid since there is (sic) so many kids without parents," one user wrote, to which Teigen replied "natural or ivf, my daughter will never speak to another human like this."
Then, in a series of tweets, Teigen decided to clear up — once and for all — how exactly her IVF worked, and why it wasn't as wasteful as some followers seemed to think it was.
"stop looking HERE for sh-- to be mad at. there are so many other things that deserve your outrage," she began. "we didn't create a little girl. we had multiple embryos. girls and boys. we simply chose to put in a female first (and second). we didn't 'throw away' anything and still would love to have more of both in the future. hard to explain such a complicated process here. you'd be surprised at how many people you know go through this. also every doctor knows the sex of the embryos, it isn't some grand secret."
Legend jumped in, too, and drove his wife's point home.
"Proud of my wife for being honest about our fertility struggles," he noted. "So many couples go through this and shouldn't be ashamed."
The couple first shared news of their pregnancy in December 2015, during which Teigen also explained that they'd had significant trouble conceiving before turning to IVF.
What do you make of Chrissy's controversy? Share your thoughts in the comments.
Look back at all the stars Taylor Swift welcomed to her stage: