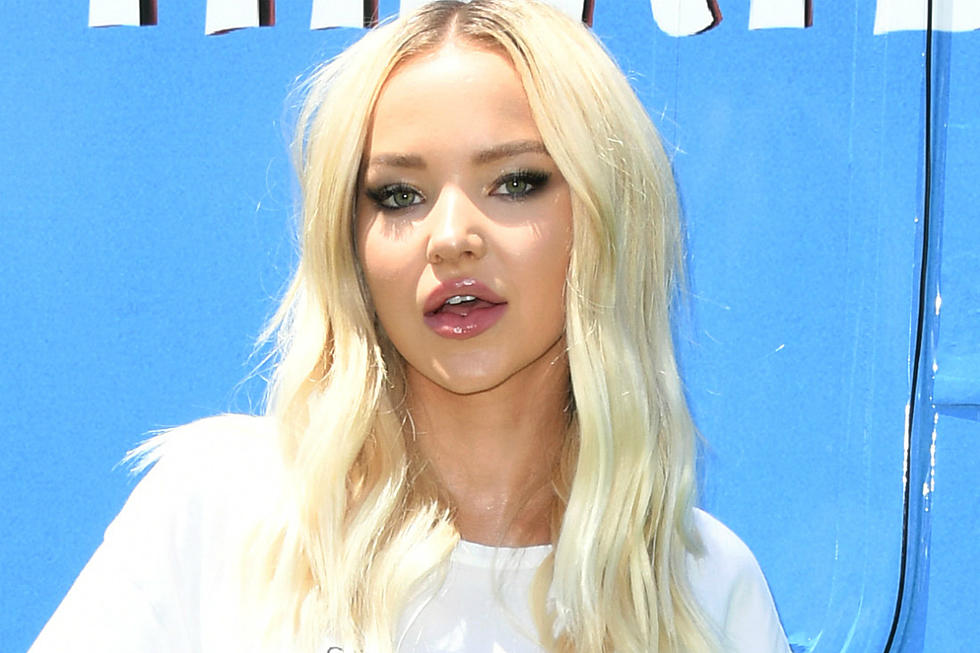 Dove Cameron Responds to Backlash Over Braless Selfie
Jon Kopaloff, Getty Images
Dove Cameron was forced to defend herself after posting a braless selfie on Instagram.
On Tuesday (August 13), the 23-year-old actress shared two photos of herself wearing a white tank top, and though it doesn't seem like a big deal, she faced tons of backlash online because her nipples were visible underneath. While some people slut-shamed her for it, others complained the images were "too sexual" for her young fans.
So, the Disney Channel star defended her decision to free the nipple and clapped back by changing her captions to badass feminist quotes from the book Singing Woman: Voices of the Sacred Feminine.
"Women HAVE a history that has been systematically suppressed. Our collective spirituality has largely been tainted to fit the needs of men and those in power. This has a profound effect on the self-esteem of girls and the women they become," Cameron wrote under one photo. "Our girls deserve better."
Cameron also reposted a number of her favorite comments from her supporters to her Instagram Story, as well as responded to a few herself.
Women's bodies are the literal coolest," she replied to a fan. "Anyone who tells you to hide it or slut shames you or puts you down because of your gender can f--k RIGHT off. and I would say we should sit and explain it to them, but really. who has the time. enjoy your life and empower others. bye!"
Even actress Lili Reinhart's mom, Amy, shared the snaps on her own account, writing, "So Dove showed that she had nipples today. Did people think she didn't have any? The only thing that bothers me about this post is the women that are leaving comments about how horrible this picture is. Mass shootings are horrible. These are just boobs.'
The Riverdale star quickly reposted the image on her Instagram Story with the caption, "Mama Reinhart said it best."
Celebrities Who Had Scary Encounters With Fans