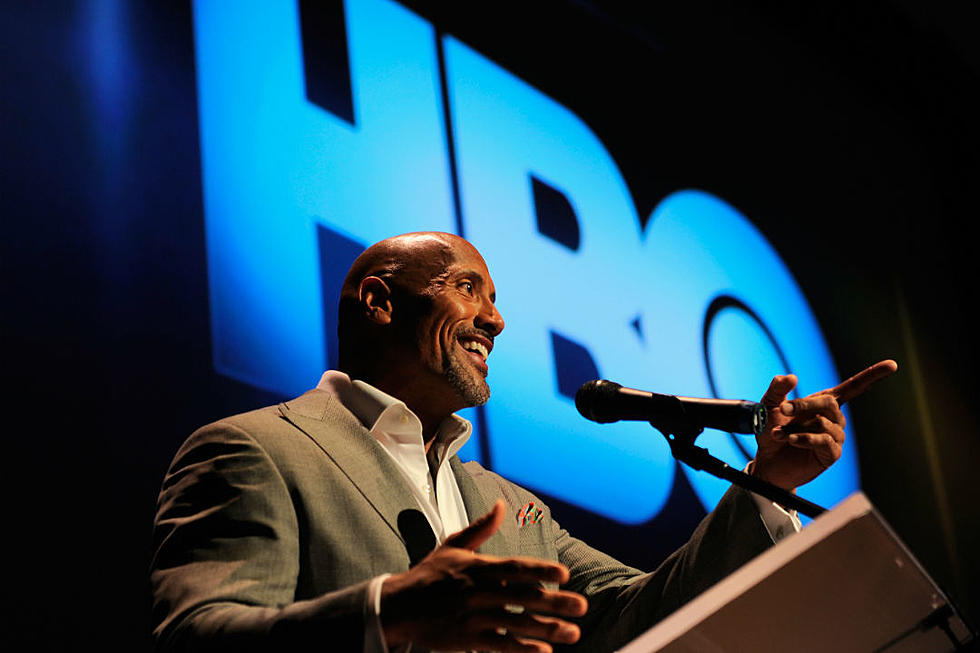 Dwayne 'The Rock' Johnson Considering Presidential Run, Candy Asses
Sergi Alexander, Getty Images
Johnson, who stars in the forthcoming Jumanji, told Vanity Fair in a story published today (November 14) that he's thinking over a run for president in 2020. The actor famously spoke at the 2000 Republican National Convention, but has since said he encourages young people to get involved politically no matter their affiliations or convictions.
"I wouldn't rule it out," Johnson told the magazine at a Moana press conference in Los Angeles. "It would be a great opportunity to help people, so it's possible. This past election shows that anything can happen."
And it's not the first time Johnson's publicly expressed interest in storming the White House. In June, he told Britain's GQ that the idea of being leader of the free world was definitely appealing.
"I'll be honest, I haven't ruled politics out," he said. "I'm not being coy when I say that, but at the moment I am not sure. I can't deny that the thought of being governor, the thought of being president, is alluring. And beyond that, it would be an opportunity to make a real impact on people's lives on a global scale. But there are a lot of other things I want to do first."
Think The Rock would make for a trustworthy Commander-in-chief? Share your thoughts on the interview in the comments.
Look Back at Dwayne "The Rock" Johnson's Hottest Instagram Photos: