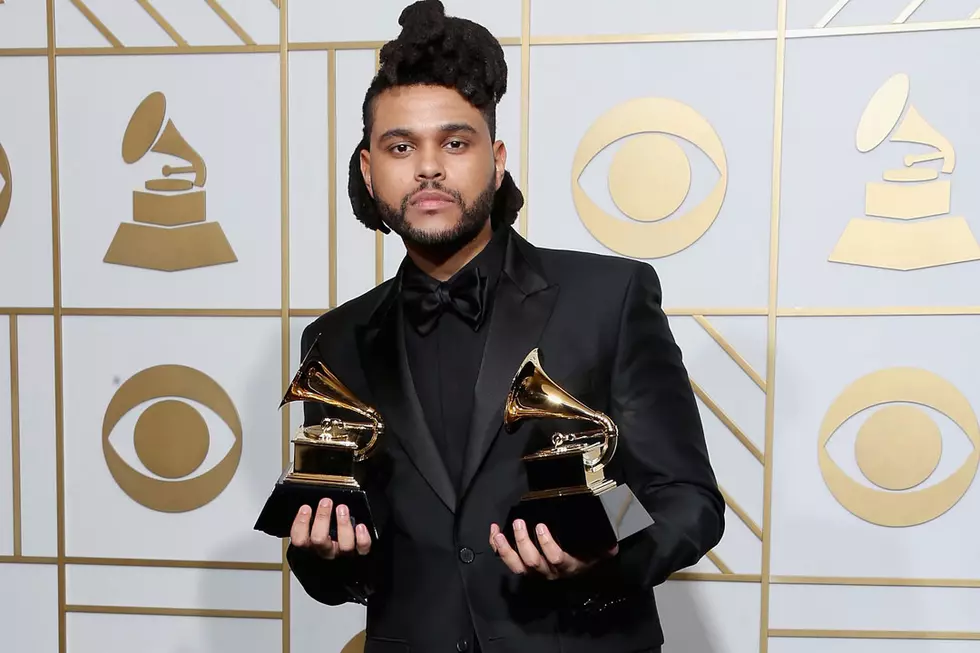 Grammy Eligibility Expanded to Include Streaming-Only Recordings
Frederick M. Brown, Getty Images
In an attempt to evolve along with technology and the general public's preferred method of musical consumption, the Grammys have announced streaming-only recordings will now be eligible for awards consideration.
This change is outlined in great detail on the Recording Academy's official Grammys site, and it will go into effect beginning with the 59th Grammy Awards, set to take place on February 12, 2017.
"The goal was to include recordings that were worthy of Grammy consideration that were streaming-only — which it turns out were a pretty small number — and exclude the 12-year-old singing a Beyonce cover into her comb that's say to put up online also these days for streaming," said Recording Academy SVP of Awards Bill Freimuth via Fader.
The Academy qualifies eligible streaming-only music as having been "released via general distribution, defined as the nationwide release of a recording via brick and mortar, third-party online retailers, and/or applicable digital streaming services. Applicable streaming services are paid subscription, full catalog, on-demand streaming/limited download platforms that have existed as such within the United States for at least one full year as of the submission deadline."
This means for a recording to meet the Academy's requirements, it must be streaming on an accepted platform like Spotify, TIDAL, Apple Music or Google Play. YouTubers need not apply.
News of the change comes just a month after 15-year-old Mike Krasowitz created a petition asking the Grammys to reconsider their stance on excluding streaming-only releases from eligibility. He invoked Chance The Rapper's latest release Coloring Book as a prime example of an impactful, well-received album that would otherwise be overlooked because the artist released it for free.
"Artists like Chance the Rapper are being punished for making their music available to everyone, rich or poor, by releasing their music for free," Krasowitz wrote. "It's obvious that these artists are making their music more accessible to people who deserve it even if they can't afford it, as well as decreasing pirating and illegally downloading music."
Chance co-signed the petition via Twitter, and he addressed the Academy's new rules today (June 16).
10 Best Looks From 2016 Grammy Awards