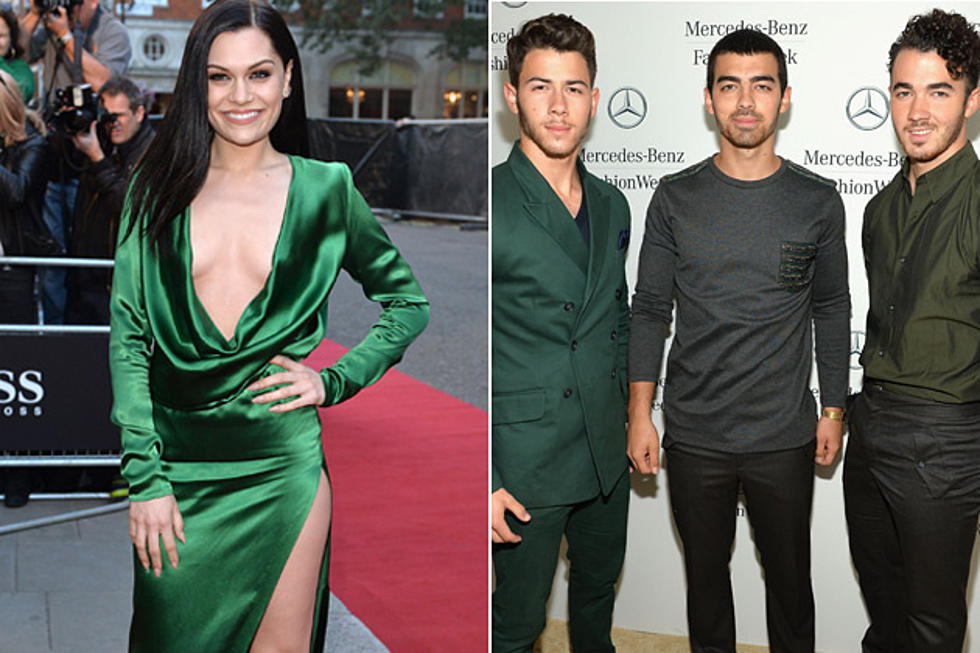 Jessie J vs. the Jonas Brothers: Whose 'Burnin' Up' Is Better? – Readers Poll
Anthony Harvey / Mike Coppola, Getty Images
Jessie J released her new single 'Burnin' Up' this week, and the title totally reminded us of the Jonas Brothers' 2008 hit by the same name. Whose 'Burnin' Up' song is better?
No one has a voice like Jessie J's, and the British songstress put those powerhouse vocals to good use in the dance-ready 'Burnin' Up.' The tune has a decidedly more sexy and sultry vibe than some of her past hits, and she totally embraces it on the track. There's no doubt about it: Jessie J's 'Burnin' Up' is one sizzling song.
Of course, the Jonas Brothers get props for having the title 'Burnin' Up' first, releasing their hit six years before Jessie J's. (Can you believe it was that long ago?!) The JoBro's version of 'Burnin' Up' is incessantly catchy, and their voices are totally swoon-worthy. 'Burnin' Up' is an insanely feel-good, carefree song -- and it just makes us want to dance.
Whose 'Burnin' Up' do you like best? Cast your vote for Jessie J or the Jonas Brothers in the poll below!
Listen to Jessie J's 'Burnin' Up' (Feat. 2 Chainz)
Watch the Jonas Brothers' 'Burnin' Up' Video