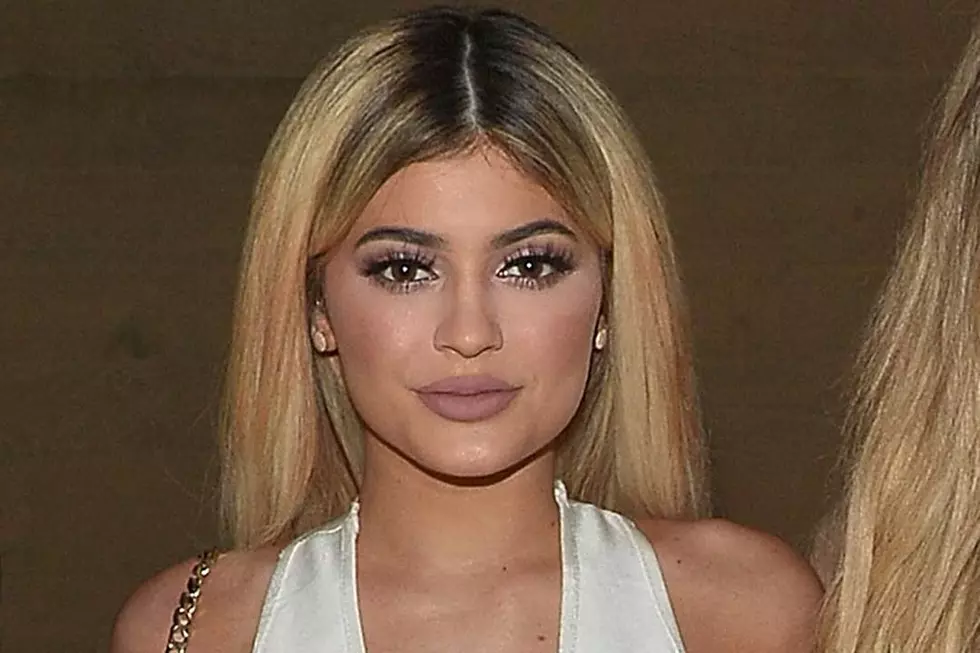 Kylie Jenner Dyed Her Hair Blonde
Charley Gallay, Getty Images
Selfie queen Kylie Jenner is revered by misguided teens around the globe for her sense of style, and she's just switched things up again by becoming the latest Kardashian (well, Jenner) to dye her hair blonde.
Kylie unveiled her new look on Instagram last night (September 1). She explained why she's been wearing wigs lately, writing, "Took months of not dying my hair and wearing wigs to get my hair back to health so I can do this! Thank you @priscillavalles @maishaoliver for putting up with me all day. I'm going for an ashy dirty blonde for the fall. But this sh—t's a process! I'm coming for u khloé!"
Kylie sported baby-blue hair a few weeks ago, and while the Internet debated whether she'd gone ahead and dyed it that shade or simply put in extensions, the truth revealed itself quickly: She was actually wearing a wig created by Tokyo Stylez.
In an interview with Allure, Stylez said Kylie initially reached out to him about creating a custom-made wig for her: "She started to send me pictures of looks that she wanted to re-create. She sent me her head measurements, and I got started with a wig block on a wig stand. I envisioned her hairline, and I started building the wig piece from scratch. When it came time to color the wig, I dyed it once and sent a picture of it to Kylie. She liked it, but she had some comments to fine-tune it, so I redid the color a bit."
How do you feel about Kylie's new hair? Do you love it? Hate it? Feel indifferent? Are you jealous that there's no way she'll ever suffer a chemical haircut because she has access to the best hairdressers and products around? Let us know in the comments!
See Kylie Jenner + More Celebrities Without Makeup