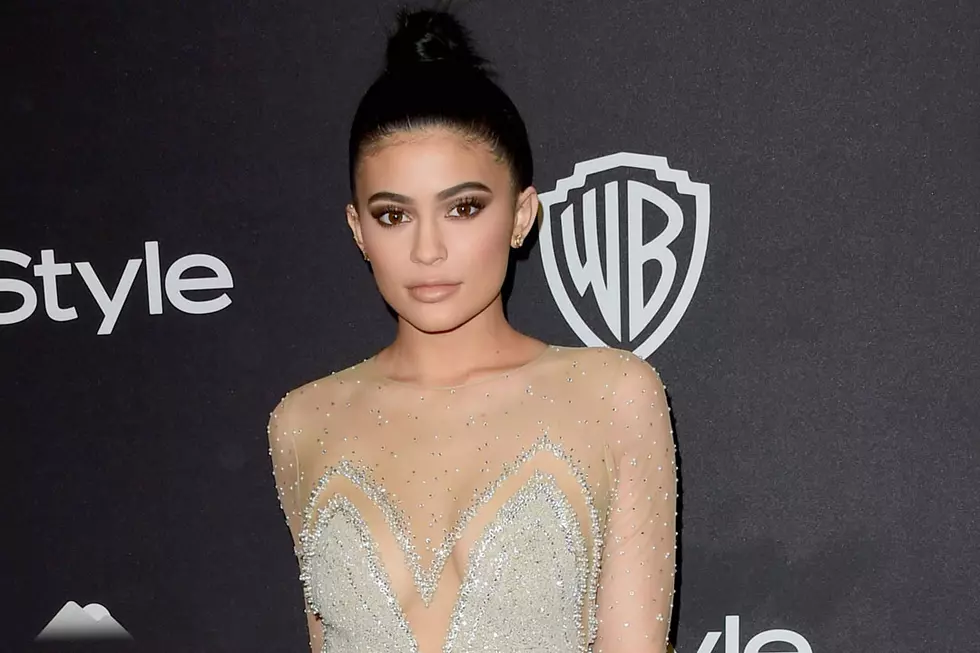 Kylie Jenner May Be the New Face (and Foot) of Puma
Frazer Harrison, Getty Images
UPDATE: Well, according to two tweets from Kanye West, there is a "1000%" chance Kylie will not be joining the Puma brand after all, as the family is strictly Team Yeezy (aka Kanye's clothing line). See his tweets below:
Snapchat queen Kylie Jenner has already lived a thousand lives in her short time on Earth thus far, and remains tireless in her pursuit of endless endorsement deals. Her latest comes in the form of an alleged seven-figure contract she just signed with Puma, according to a report from The Hollywood Reporter.
The 18-year-old reality star will reportedly be the new face of the athletic line, a move that falls in line with the brand's recent decision to branch out to celebrities who carry the most weight with young consumers. The company recently appointed Rihanna as their women's creative director, and she's set to premiere her collaborative clothing line during New York Fashion Week on February 12.
Kylie's involvement with the brand is said to be less hands-on than Rihanna's, but she'll surely be a draw for younger fans who look to emulate her style. Kylie's made a habit out of wearing leggings daily (as seen in her endless Instagram and Snapchat posts), so the decision to have her embody the brand makes sense.
Details on the deal are scarce, and neither Kylie nor Puma have confirmed it yet, but if it proves to be even half as lucrative as Kylie's lip kit collection, Puma won't be disappointed. Minutes after unleashing her most recent restocking of the kits, -- which included three brand new lipstick colors -- they were completely sold out, despite costing a hefty $29 each.
Celebrities You Didn't Know Are The Same Age