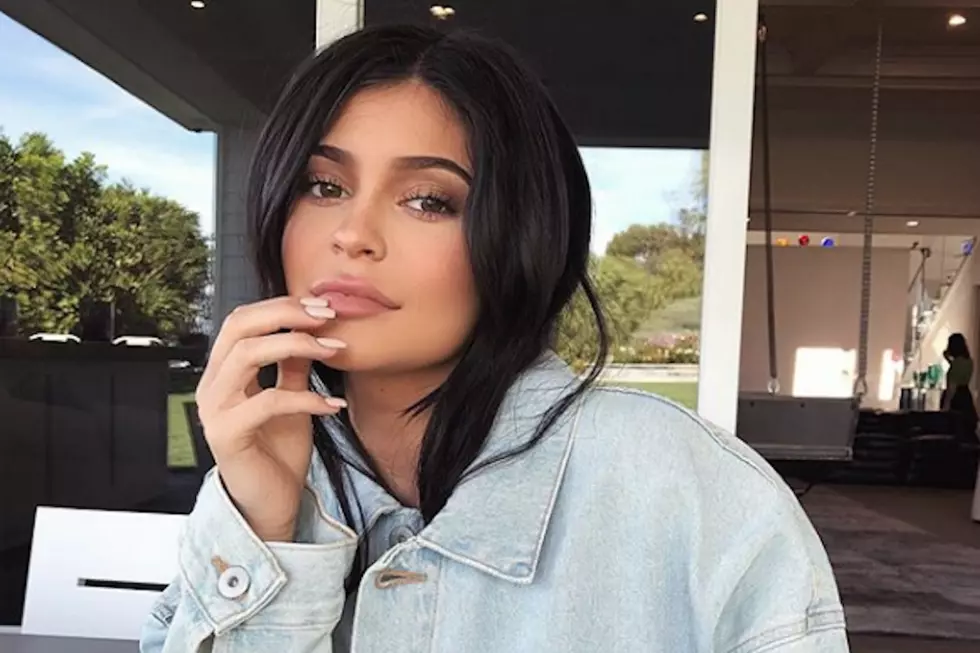 Kylie Jenner Gives a Sneak Peek at New Stormi-Inspired Makeup Collection
Instagram (@kyliejenner)
Kylie Jenner's latest line of makeup products is causing quite a storm on Instagram.
On Thursday (February 22), the 20-year-old cosmetics mogul shared a quick preview of the freshest additions to her Kylie Cosmetics beauty label in a set of Instagram stories, which includes brand-new lipsticks, glosses, and eye palettes inspired by her newborn daughter, Stormi.
"So, before I open up my newest collection I just wanted to tell you guys a little bit of the background," Jenner began her video announcement while unveiling the lightning blue packaging for her latest line, the aptly titled Weather Collection. "I worked on this pretty much my entire pregnancy. And right after we chose Stormi's name, her name really inspired me."
Ahead of its intended launch next Wednesday, February 28, the Keeping up With the Kardashians star dropped a stormy promo vid showcasing all the products arriving from her new line, which features three new matte lipsticks — Nightfall, Cosmic, and Nova — each of which come embossed with lightning bolt designs.
The Weather Collection also comes equipped with a sparkly loose powder highlighter, Flash shimmering lip glosses, and two new 10-shade eye palettes decorated with lightning strikes to complement the brand's overall weather concept.
The first palette, called Calm Before the Storm, comes in electric yellow packaging; the second, Eye of the Storm, comes in a navy blue case. The former features more striking and daring hues like Whirl Wind, Celestial, and Stargaze, whereas the latter emphasizes softer, brighter-toned shades like Angel, Aquarius, and Sweet Sweet.
In addition, the Life of Kylie businesswoman's cosmetics extension will contain four creamy eyeshadow collections — Twinkle Twinkle, Destiny, Super Star, and Violet Moon — as well as four new highlighter palettes entitled Stratus, Daydream, Cloud 9, Golden Hour and Lightning Bolt.
And while the product line isn't officially available for purchase until next week, Jenner showed her Kylie Bots how to achieve a full glam look on Snapchat using the products from the forthcoming collection.
What do you think of the latest accessory to Kylie Cosmetics brand? Let us know in the comments.