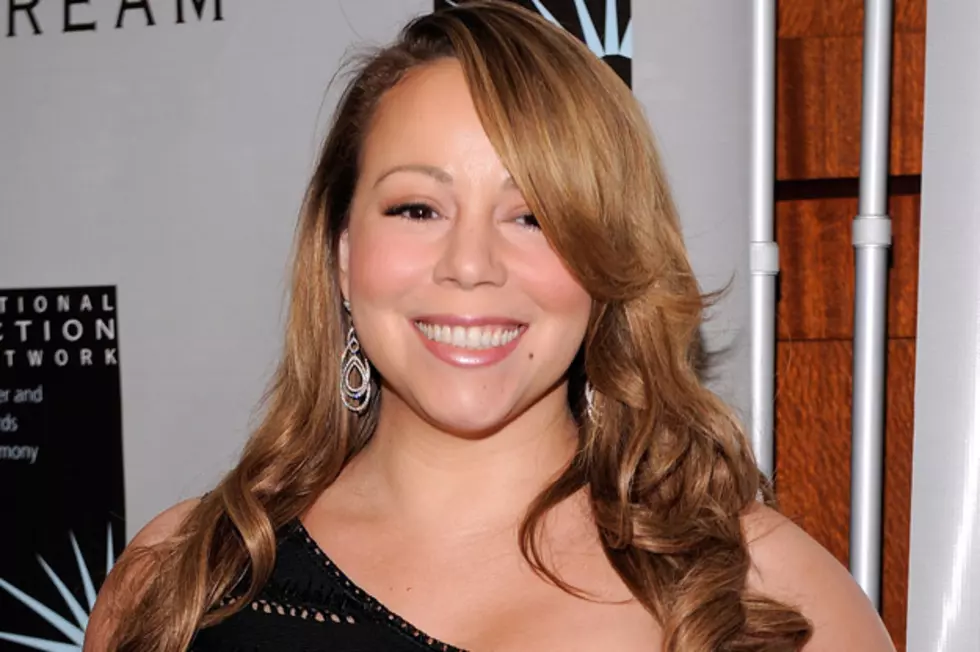 Mariah Carey to Release New Album This Summer, Recorded It While Pregnant
Mariah Carey recently delivered twins, but it looks like she has one more bun in the oven. The R&B diva is set to release a new album this summer, which she recorded while pregnant, husband Nick Cannon reveals.
"She's planning on having a record out this year," he says. "She's been working away, and we have a studio in the crib, and the pregnancy has totally inspired her on so many different levels. You're definitely gonna see some new phenomenal music from Mariah."
Carey's last album, 'Memoirs of an Imperfect Angel,' was released in 2009, and featured her twelfth platinum single, 'Obsessed.' The singer also released the holiday compilation, 'Merry Christmas II You,' in 2010.
However, the new mom isn't the only artist in the family with a new album on the horizon. On May 16, Cannon will be releasing 'Mr. Showbiz Sings the Hits,' the musical companion to his Showtime comedy special, 'Mr. Showbiz,' which includes collaborations with Snoop Dogg, Cee Lo Green, Flo Rida and more.
"We got some hilarious songs," he says. "It's kind of bringing the fun back to hip-hop."
Watch the Mariah Carey 'Obsessed' Video