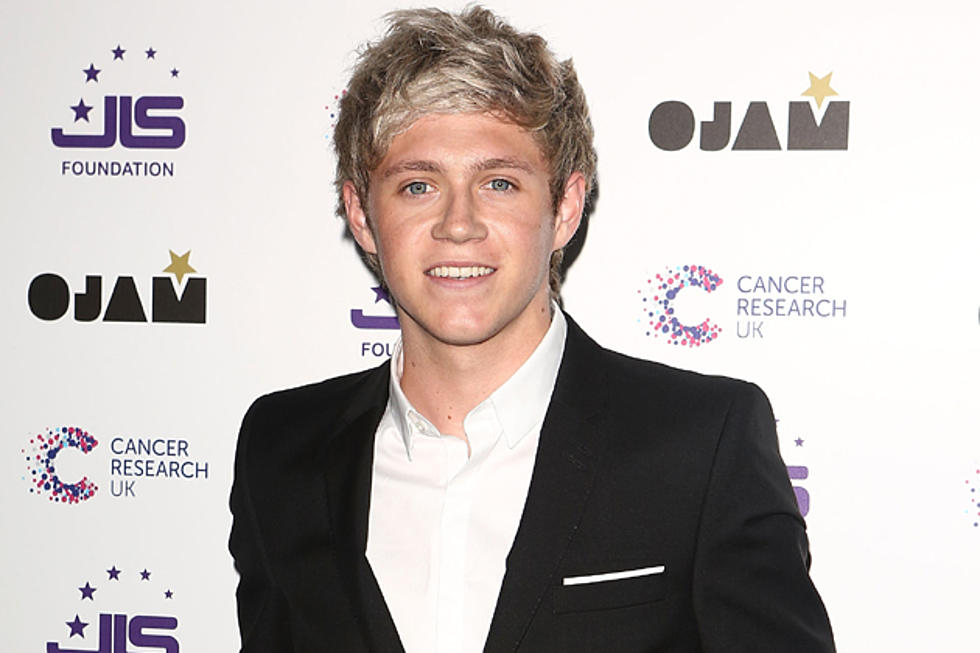 Niall Horan Gets a Tattoo … Kinda
Tim P. Whitby, Getty Images
Niall Horan can no longer say he's the only guy in One Direction without any sort of body art.
During an appearance on the British comedy panel game show 'A League of Their Own,' host James Corden issued a challenge.
"We made a thing on the show that he's the only member of the band without a tattoo," Corden told the Sun (quotes via HuffPo). "I said to him, 'We've got this idea of putting a tattoo of my face on your body.' Niall went, 'You should put it on my arse.'"
And so they did -- a temporary tat of James' ginger visage went on Niall's left cheek, and the singer dropped trou to show it off while he was on 'A League of Their Own' several months ago. And while it wasn't permanent, it did last a lot longer than Niall probably thought it would.
"It took him three weeks to get rid of it," Corden recalled. "He sent me updates every week, with a photo of my fading face on his arse, saying, 'It's still not gone yet.'"