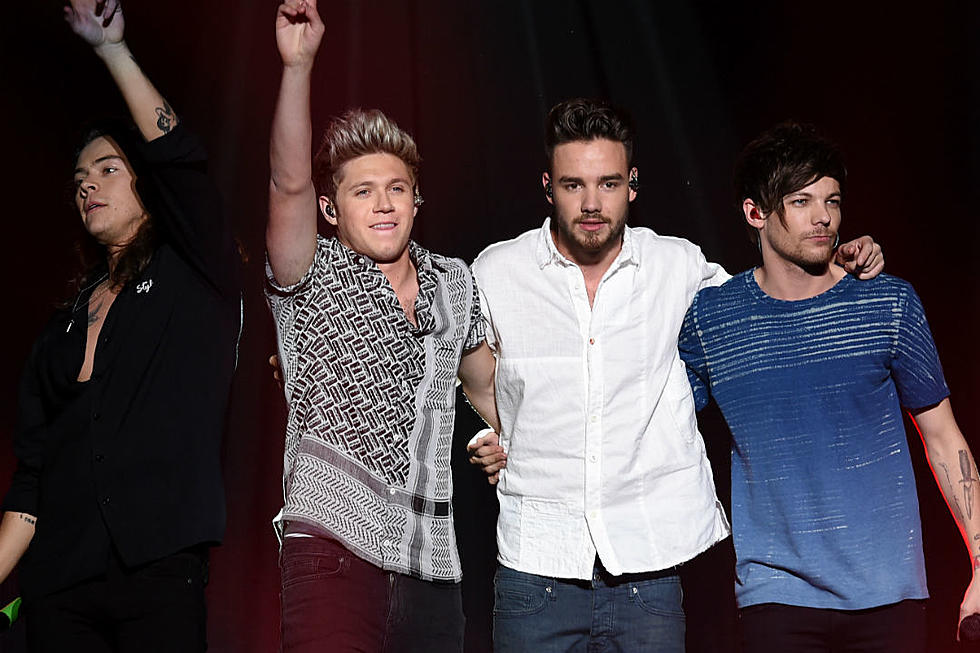 Are One Direction Officially Done?
Kevin Winter, Getty Images
Update (1/13): A source tells Billboard breakup rumors are untrue, noting "nothing has changed regarding hiatus plans for the group, and all will be revealed in due time from the band members' own mouths."
It sounds like One Direction's hiatus might play out in perpetuity.
The group, formed in 2010 after performing together on The X Factor, are headed toward a permanent breakup, according to Us Weekly. A source told the site that the foursome have decided not to renew their contract. Instead, they'll focus on independent projects — among them, songwriting and production for Liam Payne and movie stardom for Harry Styles.
"The 1D thing just ran its course," the source says. "They'll remain friends, but they are exhausted and want solo careers."
In August, One Direction announced a hiatus that was slated to begin in early 2016 after the completion of their On The Road Tour and release of their fifth studio album, Made In The A.M. Members have since reflected on the shift from mile-a-minute madness to calm.
"I've been on the road for five years, from my teens to my early twenties. I'm sure it will be strange to be at home after life on the road!" Payne told The Sun in November.
Former 1D member Zayn Malik left the group in March 2015 to pursue his own solo project, but the split hasn't exactly been amicable. He's since slighted his former band mates in a series of interviews, and most recently told L'Uomo Vogue that lines of communication have almost completely shut down.
"I did try to reach out to a couple of people and they didn't get back to me, but then publicly, when they were asked questions about it, said that they'd spoken to me and that we were friends," he said. "But that's not the case, I tried to reach out and be their friend but they haven't even replied to any of my calls or texts."
What do you make of the report — do believe it may be the case, or is it a whole bunch of crap?
See what these celebs looked like when their first albums were released: