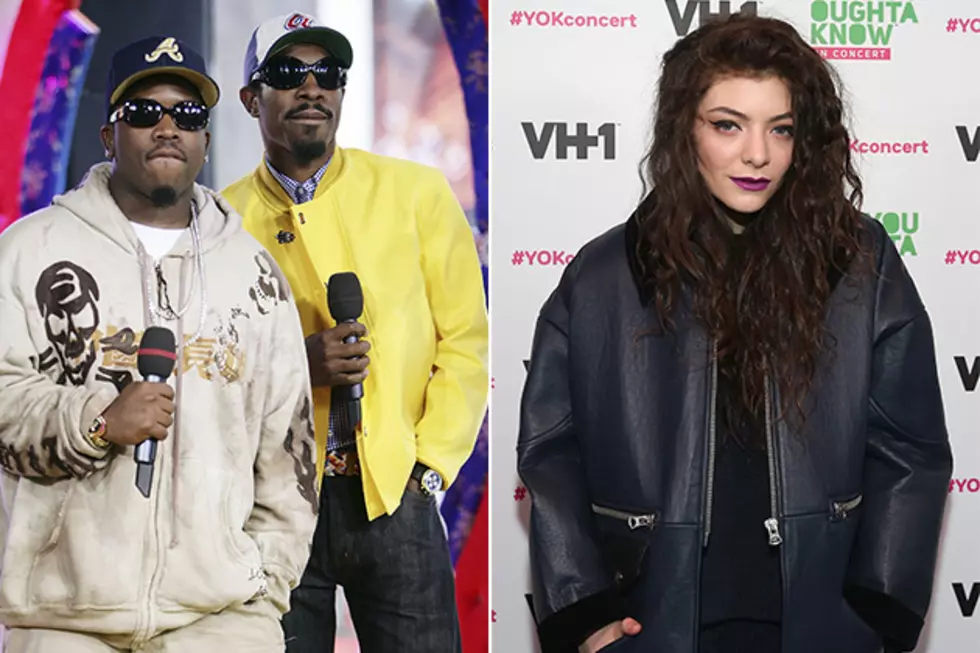 OutKast Reunion + Lorde Among Acts Set for 2014 Coachella Festival
Scott Gries / Neilson Barnard, Getty Images
The lineup for the 2014 Coachella festival has been announced, and fans long wishing for an OutKast reunion are going to be verrrrry happy.
The hip-hop duo, whose last album dropped in 2006, will headline the Friday shows of the music and arts festival, being held in Indio, Calif., over two weekends, April 11-13 and April 18-20. The reunion of Big Boi and Andre 3000 has long been the subject of speculation.
The fest's other headliners are indie rockers Muse and Arcade Fire. Among the other notable artists scheduled to perform is New Zealand newcomer Lorde. Hopes have been high that the 17-year-old songstress would make her Coachella debut after she revealed North American tour dates that ended close to the time of the fest.
Tickets go on sale tomorrow (Jan. 10) at 1PM ET on coachella.com. Three-day passes start at $375, with a variety of VIP options available.