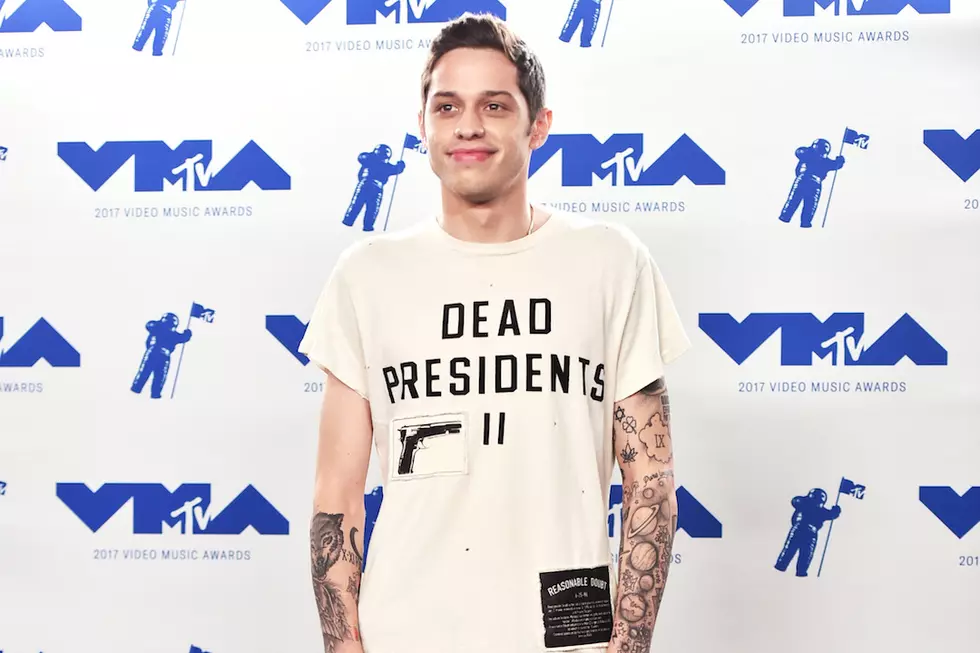 Pete Davidson Still in a Dark Place After Troubling Instagram Post
Alberto E. Rodriguez/Getty Images
The Saturday Night Live star believes the world, including those closest to him, are against him according to TMZ. He reportedly thinks even friends and colleagues wouldn't care if he died, a source said.
Per the insider, Davidson, 25, has reached out to people in his inner circle to accuse them of ignoring him and what he's going through. He has also asked for help, but continues to maintain distance when approached.
TMZ speculated that this may be the reason Machine Gun Kelly, a rapper and close friend of Davidson's, recently told them it was a "weird time" for the comedian and the people around him. Although that Staten Island, New York native is said to be pushing people away during this difficult time, a Saturday Night Live source said the cast and crew "have been incredibly supportive of Pete."
Executive producer Lorne Michaels has been equally supportive. Michaels made the decision to cut Davidson's sketches during the Dec. 15 episode of Saturday Night Live to give the funnyman a break. He has also reportedly "pledged" to send Davidson to get the help he needs to be well.
"Lorne has pledged to help all he can, including sending Pete to get help. Everyone on the cast is hugely protective of him and were obviously upset – particularly Colin Jost and Michael Che on 'Weekend Update,'" the insider alleged.
Davidson is expected to return to Saturday Night Live in 2019. There have been no talks of cutting him due to his mental health struggles.
Concern about Davidson's wellbeing was sparked by a Dec. 15 Instagram post, in which he claimed he no longer had the will to live. The post led to a wellness check from the New York City Police Department and more.
"i really don't want to be on this earth anymore," Davidson wrote. "i'm doing my best to stay here for you but i actually don't know how much longer i can last. all i've ever tried to do was help people. just remember i told you so."
He hasn't returned to social media since.
The 19 Quickest Celebrity Engagements