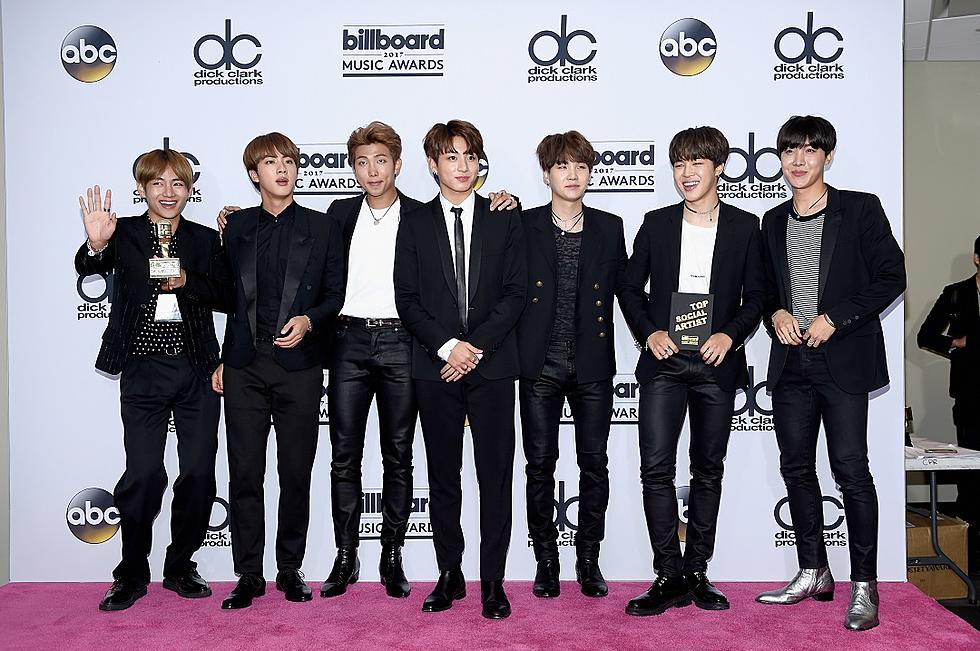 Rap Monster Unable to Participate in Upcoming BTS Concert Due to Injury
David Becker, Getty Images
BTS, who just won the 2017 Billboard Music Awards Top Social Artist award last month, will be down a member for the upcoming concert in Sapporo, Japan. According to the band's agency, Big Hit Entertainment, Rap Monster cannot dance at the moment because he has sustained an injury.
In a statement released today (June 30), Big Hit writes, "Rap Monster will not be able to participate in choreography at the Sapporo concert during the Japanese tour. On the 29th, Rap Monster was resting at housing in Sapporo when he hit his foot against the edge of a piece of furniture and injured the last toe on his right foot. Though he received immediate treatment at the hospital, the nail on his toe is compromised, and medical staff advised that he refrain from any action that causes him pain."
Big Hit went on to say that Rap Monster's health is good overall, and the label apologized to fans attending the upcoming concert in Japan. The Sopporo stop is part of the 2017 BTS Live Trilogy Episode III: The Wings Tour.
Rap Monster's injury comes on the heels of BTS' "Blood Sweat & Tears" parody video released on June 13. In it, V is the band member getting injured -- albeit it's a fake wound during a faux fall. Maybe the boys need to take it easy once the tour is done. Speedy recovery, Rap Monster!