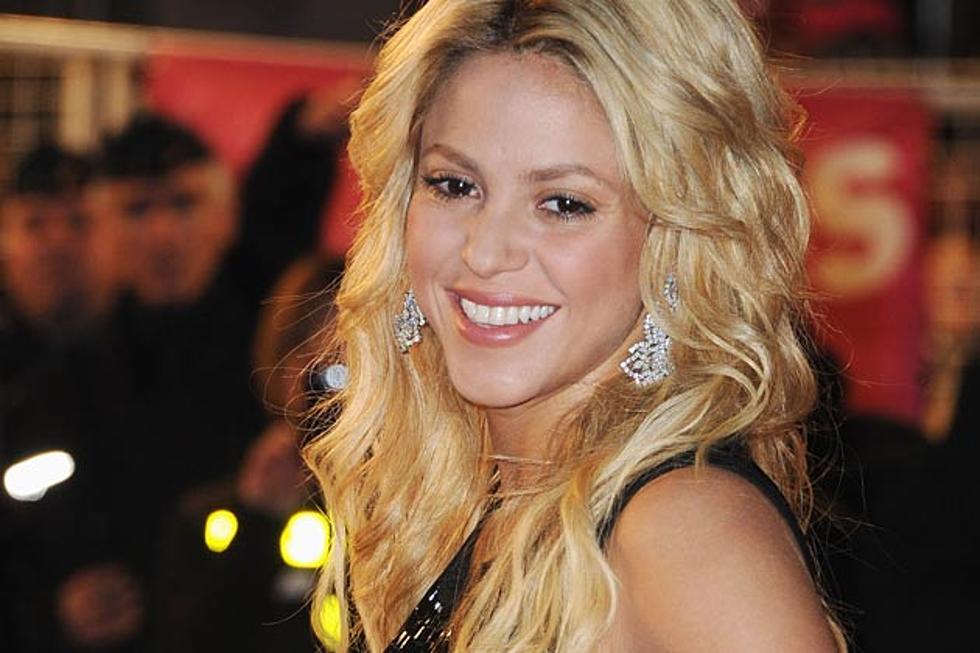 See Shakira's Best Red Carpet Looks [PHOTOS]
Francois Durand, Getty Images
Shakira turns 37 today, Feb. 2. The Latina dynamo looks at least 10 years younger and always wows us in her red carpet ensembles.
In honor of her birthday, we have picked out some our favorite Shakira dresses, gowns and looks through the years. Whether it's an LBD, a strapless, sparkly mini or a red-hot couture gown, Shak always wows us. She's a petite fashion powerhouse.
So, join us as we waltz down memory lane when it comes to Shakira's style.
The tiny powerhouse was sexy in a trumpet hem, sparkly Alaia LBD (2011). Shak is tiny but her legs gave off the illusion of going on for days thanks to her glossy platform heels and the length of the frock.
Her Amato mini in gold (2012) was gorgeous. She required little in the way of accessories due to the style, design and presentation.
Shak was simple but sexy in black in 2006. Her blond locks were darker and richer, and even though she is tiny, the straight dress didn't swallow her whole. It was a classic presentation.
The 'She Wolf' rocked the Grecian goddess look in a cornflower blue ensemble in 2011, paired with messy braids.
It was strappy and equally gorge from the back. Something about this overall look was so edgy.
She was red hot in a mermaid-shape, Amato Couture by Furne One gown, accessorized by her baby daddy Gerard Pique, in 2012. The pointed flaps of the bodice looked like flames, right?
She was going for the gold in a strapless, frilly gown in 2011. Look at the balance of the heavy, jewel-encrusted top and the light, tulle bottom.
Shak was shimmering in one-shouldered liquid gold in 2010.
Her strapless, ruby red Carolina Herrera dress, worn in 2007, had a darling bow detail. It was so ladylike, even with a blazing, bold color. Her big curls reminded us of Mariah Carey, circa 1992.
Super short, sparkly and always sexy back in the oh nine. The stick straight, mega-long hair worked with the dangerously short print dress.
All we can say about this silvery, skin-showing mini and the short bob that accented her shoulders? Be still our beating hearts (2011).