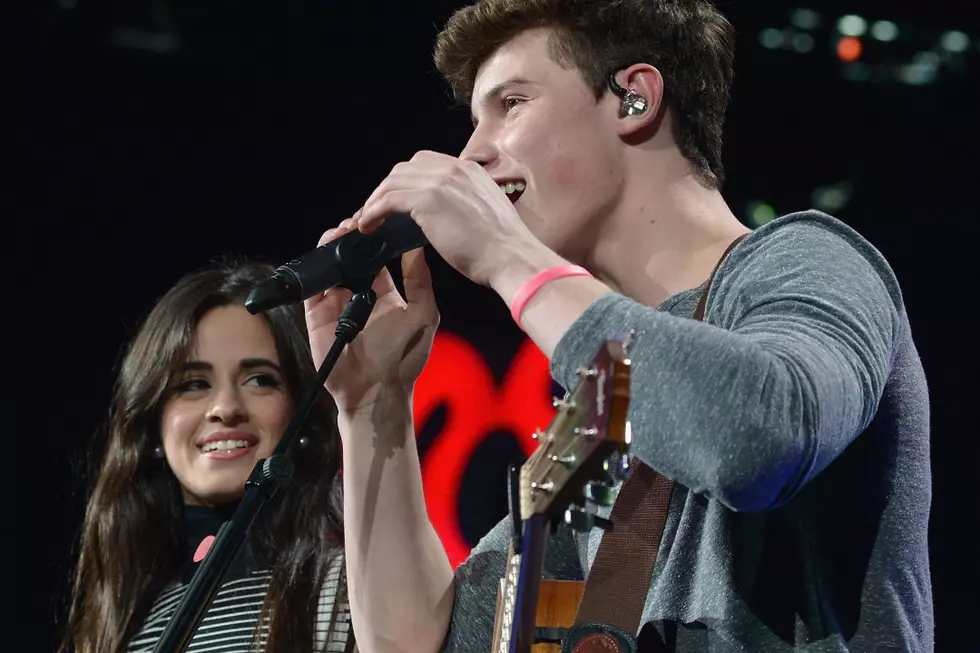 Watch Shawn Mendes + Camila Cabello Bring The Thunder With People's Choice Awards Performance
Tim Boyles, Getty Images
"Tomorrow is gunna be unreal," Shawn Mendes promised in a tweet last night (January 5). And upon the artist's first People's Choice Awards showing (including his win for Best Breakout Artist!), we can say he definitely made good on his word.
The show, hosted by Jane Lynch, welcomed Mendes for his inaugural PCA performance, and we have to say, it was quite a first impression. He and Fifth Harmony's Camila Cabello tore through "Stitches" and "I Know What You Did Last Summer" as imagery of rainfall and lightning strikes manifested behind them. No question: they brought the thunder.
Watch the performance above, and share your thoughts in the comments!
Check out the 2016 People's Choice Awards Red Carpet!