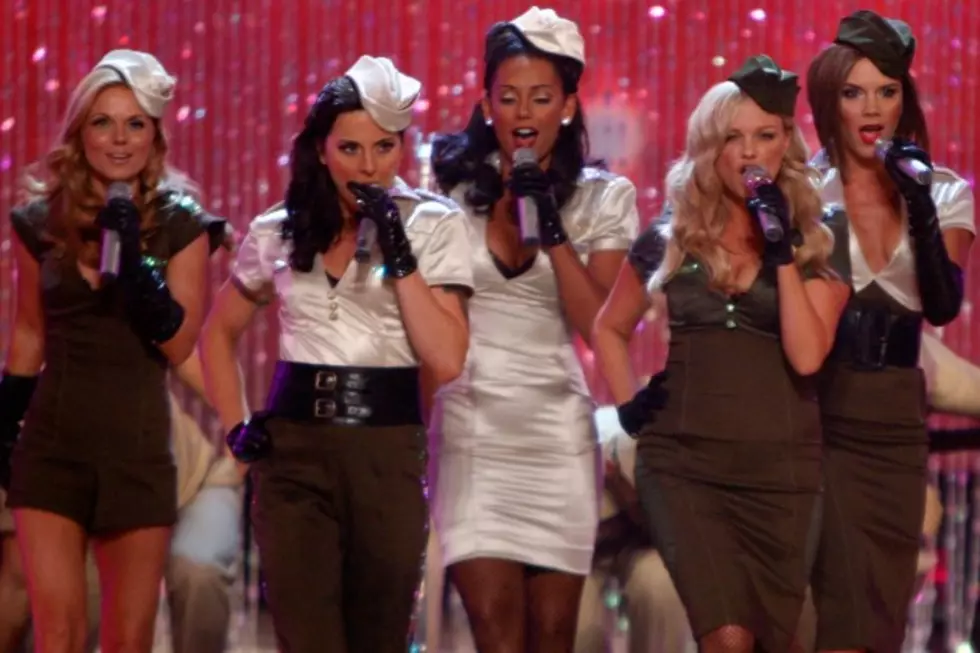 Spice Girls Might Reunite in 2016
Mark Mainz, Getty Images
Guys, get ready to spice up your lives. The Spice Girls are reportedly in talks to reunite, which is pretty great news if you ask us.
According to Now magazine, the ladies -- Geri Halliwell, Emma Bunton, Mel B, Mel C and the ever elusive Victoria Beckham -- could be teaming up next year to celebrate the 20th anniversary of their enormous hit "Wannabe." As excited as we are for the possibility of their upcoming reunion (and seriously, don't even get us started on how stoked we are), we cannot believe nearly 20 years have passed since "Wannabe" was first released.
Emma reportedly said that the main problem in reuniting is trying to sync up all of their schedules. Considering all five women are busy with their own careers, families and lives, we totally understand. She said (quote via Now), "We love each other and we love performing together. It's just when the timing is right because we all have our own careers now and we have families, it's just about getting five schedules together and that's all it is."
So there are no definitive plans as to whether they'll be able to come together and celebrate, you know, one of the greatest songs of all time, but even the mere possibility of seeing the five of them onstage together is enough to keep us going.
Just last month, old demos of unreleased 2000-era Spice Girls tracks leaked onto the web from when they recorded Forever, which got us nostalgic and longing for the past. Hopefully a reunion will come, but we'll have to wait until 2016 to find out.
See Yearbook Photos of Victoria Beckham + More Celebs!