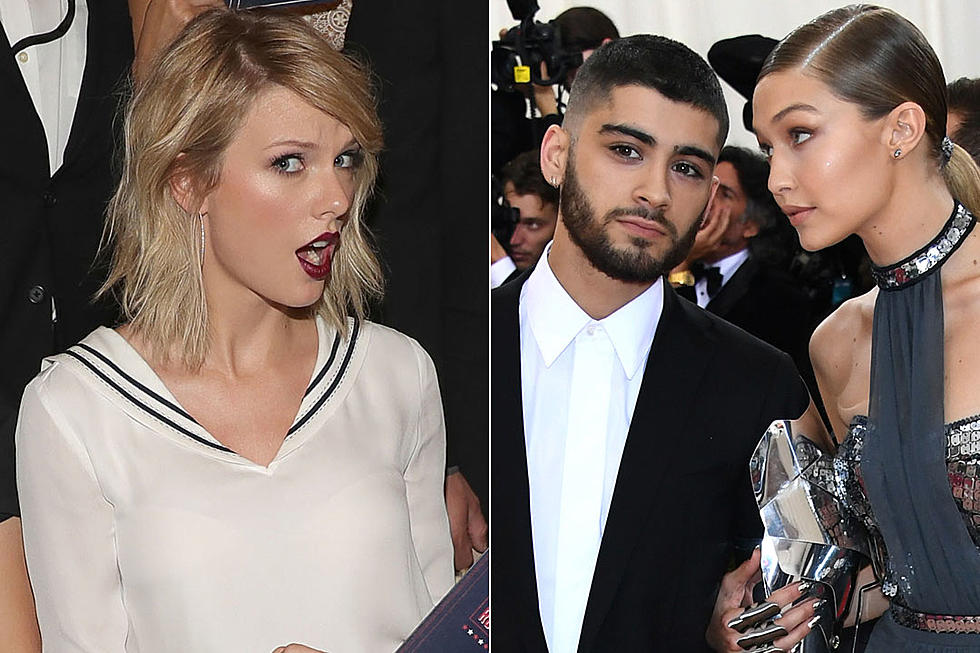 Taylor Swift Third Wheels It With Zayn Malik + Gigi Hadid in NYC
Neilson Barnard / Larry Busacca, Getty Images
The quickest way to dull the throb of an aching heart is...to spend time with a couple so overt in their public displays of affection, the thought of ever touching another human being again induces an immediate wave of nausea. It may not be effective for everyone -- to see love manifest physically before you, when you've just had a breakup -- but it appears to be the tactic Taylor Swift has currently employed, as she spent time shuffling around Manhattan with beautiful couple Gigi Hadid and Zayn Malik last night (September 12).
Swift was spotted walking several feet ahead of a hand-clasped Gigi and Zayn just days after the "Bad Blood" singer offered Gigi her support by attending the September 9 Tommy Hilfiger runway show.
The trio reportedly moved from one celebrity home to another, trading in Gigi's apartment for Taylor's at some point in the evening, according to TMZ.
Oh, to be a fly on that professionally-decorated wall! Do you think Harry Styles came up at all in conversation, considering his past ties to both Taylor and Zayn? Did Gigi offer Taylor a shoulder to cry on? Is it at all possible that zero part of the evening was about the dissolution of Taylor's three-month relationship with Tom Hiddleston, and was just a rare opportunity for the "Style" singer to hang out with elite squad member Gigi and her current flame? Who knows!
Head over to Just Jared to see photos of the trio together.
Celebrities Do New York Fashion Week: Taylor Swift, Zayn Malik + More