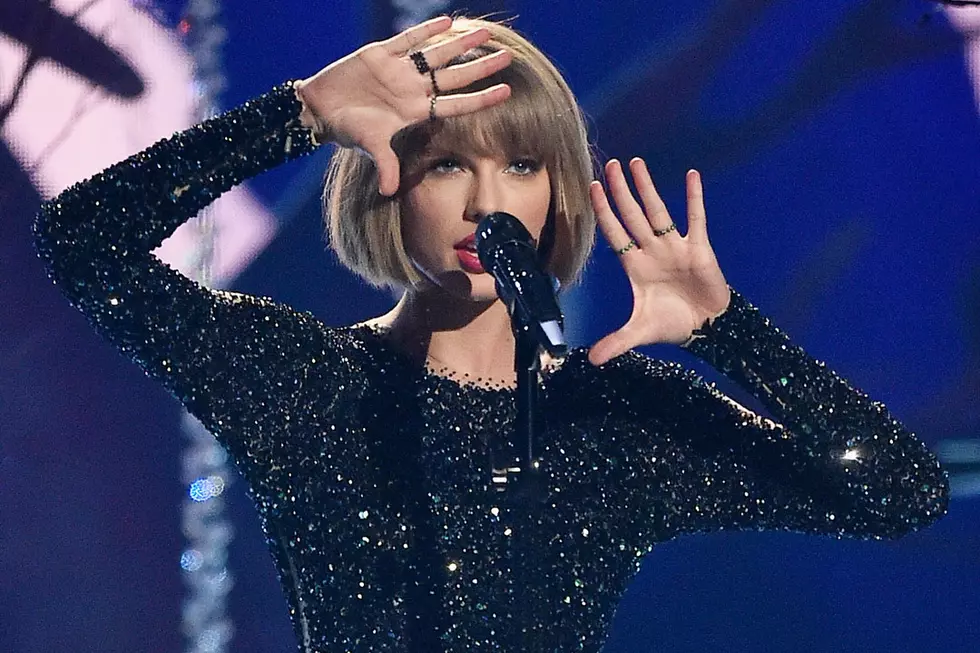 See Taylor Swift Open the 2016 Grammy Awards With 'Out of the Woods'
Kevork Djansezian, Getty Images
Taking the stage in a bedazzled green jumpsuit with sheer panels on either side, Taylor launched into the song amid a backdrop resembling a heavily wooded area. "Hello and welcome to the 2016 Grammy Awards, but right now -- it's 1989," she said, referencing her mammoth 2014 album. "Put your hands up!"
Taylor then strode through the crowd to a second, circular stage to finish the performance, belting the track out to its finish.
Check out Taylor's performance of "Out of the Woods" at the 2016 Grammy Awards in the video above.
See PopCrush's Pre-Grammys Interview With Charlie Puth
See Photos From The 2016 Grammys