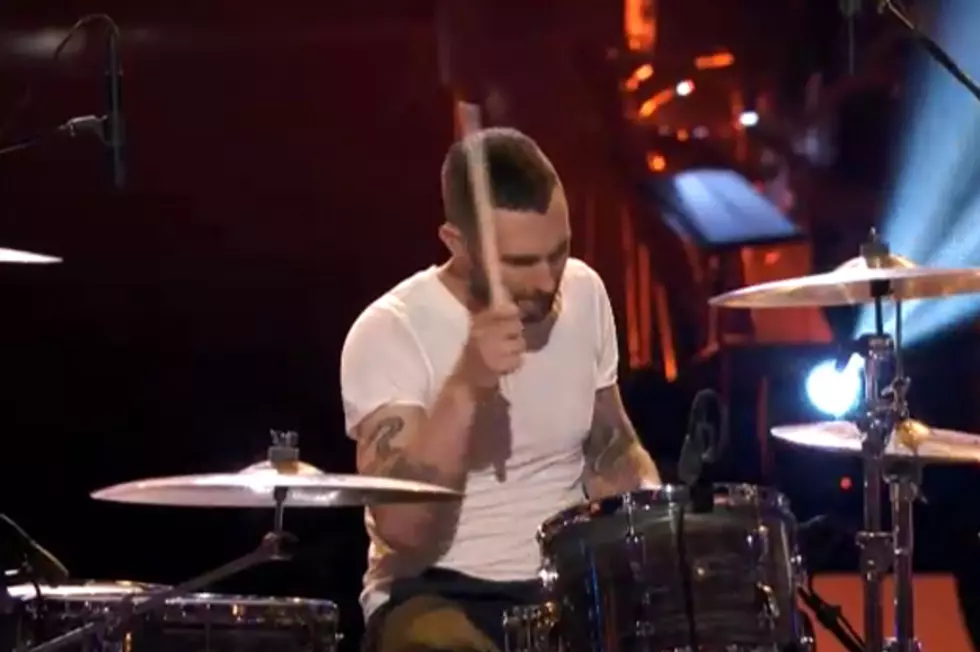 Team Adam Delivers a Little 'Instant Karma' With John Lennon Cover on 'The Voice'
Katrina, Mathai, Pip and Tony hit the stage with their coach Adam Levine for a team performance of John Lennon's 'Instant Karma' on Monday's two-hour episode of 'The Voice.' But despite the fact that the cover came at the end of the night, it fell gently on welcoming ears.
While Maroon 5's frontman banged away at the drums, Pip tickled the ivories pre-elimination and Tony Lucca rocked out on guitar. Mathai and Katrina Parker, of course, brought the sexy sass as frontladies. Sure, alone, they're clawing at one another's hearts like different districts in 'The Hunger Games,' but together, Team Adam is a conglomerate of peace and love.
If there was a standout performance from tonight's episode, by golly this was it. Where each of the hopefuls fell short when it was just them at the mic, the strengths of the others helped them more than make up for it as a group. After all, we get by with a little help from our frenemies, right?
Tomorrow (April 24), both Team Adam and Team Cee Lo will eliminate a second member from each of their teams following the instant eliminations on Monday. Who will be the last district -- er, contestants -- standing?
Watch Team Adam Perform 'Instant Karma' on 'The Voice'