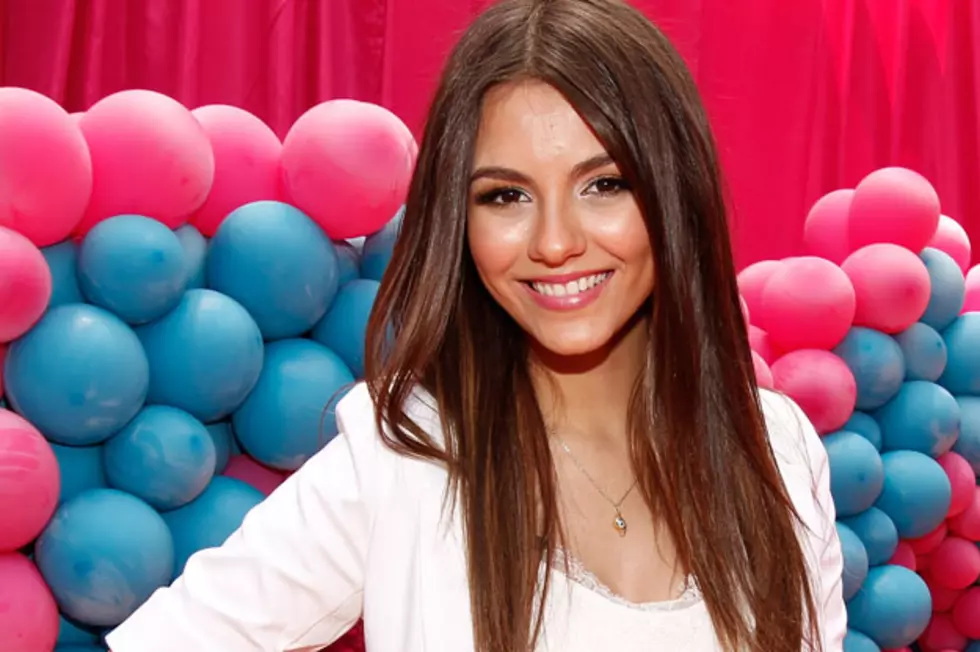 Victoria Justice Avoids Being Socked in 'iParty with Victorious' Sneak Peek Clip
The 'Victorious' / 'iCarly' mash-up event, aptly named 'iParty With Victorious,' doesn't air until June 11, but this sneak peek clip gives just enough Victoria Justice, Miranda Cosgrove and Jennette McCurdy to hold us over.
The casts of the two shows will join teams for one big premiere television movie musical event (phew!), and from what we can tell in just over a minute, we're in for a drama-filled evening. In this Just Jared clip, Justice and Cosgrove are battling it out over a boy who has been playing them, when the 'iCarly' star finally lets her guard down and realizes that they've both been taken advantage of. Much to McCurdy's dismay, there won't be a fist fight ... This time.
In the much-anticipated show blend, Justice and Cosgrove, both artists outside of their TV shows, will even get a chance to sing! The Nick pair will duet on their new collab, 'Leave It All to Shine,' which hits iTunes on June 10. To pump fans up for the big debut event, all three girls found their way to the red carpet on June 4. Check out the pictures from that star-studded cat walk here!
We're sad the clip is so short, because we really wanted to see Justice get beat with a sock full of butter. Guess we'll have to tune into Nickelodeon in a few days to see which teen pop starlet gets the final blow in the end.
Watch the Sneak Peek Clip of 'iParty With Victorious'