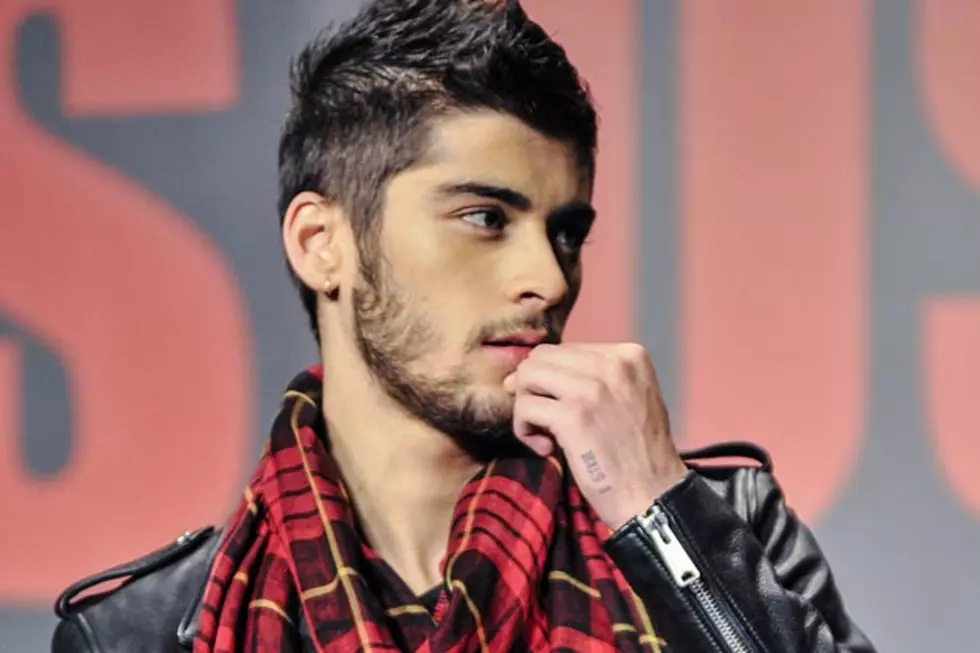 See Zayn Malik's Best GIFs
Keith Tsuji, Getty Images
The brooding and darkly handsome One Direction member, who is engaged to Little Mix's Perrie Edwards, is growing up and getting more tattoos right before our eyes. Zayn Malik's going to be a husband, soon, too!
To celebrate Zayn's big day -- if he was American, it'd be a maj milestone for him, since it'd mean he was legal -- we've collected 21 of the best Zayn Malik GIFs.
What a hunk! Go ahead and take a gander and get to know Zayn Malik a lil' better.
Zayn hearts Perrie. We love Zerrie -- such a cute couple!
Zayn in disguise.
Zayn and the boys. Love the swimmies.
Dapper 1Der.
Bustin' moves with Hazza.
The stripe.
Zayn, preppy attire and a precious puppy.
Well-accessorized Zayn Malik.
Zayn the photog.
Zayn has good hair. What a crop of thick, dark locks.
While his guitar gently weeps!
Wanna swoon? Mmm hmmm.
So handsome.
Shirtless. Tattooed. Sexy.
Pole dancing.
Sensitive Zayn.
Goofy Zayn.
Zayn O'Clock Shadow.
Adorbs. The hair, we can't!
Classic Zayn...during 'X Factor' tryouts.
Inked!
See Zayn Malik + One Direction Throughout the Years