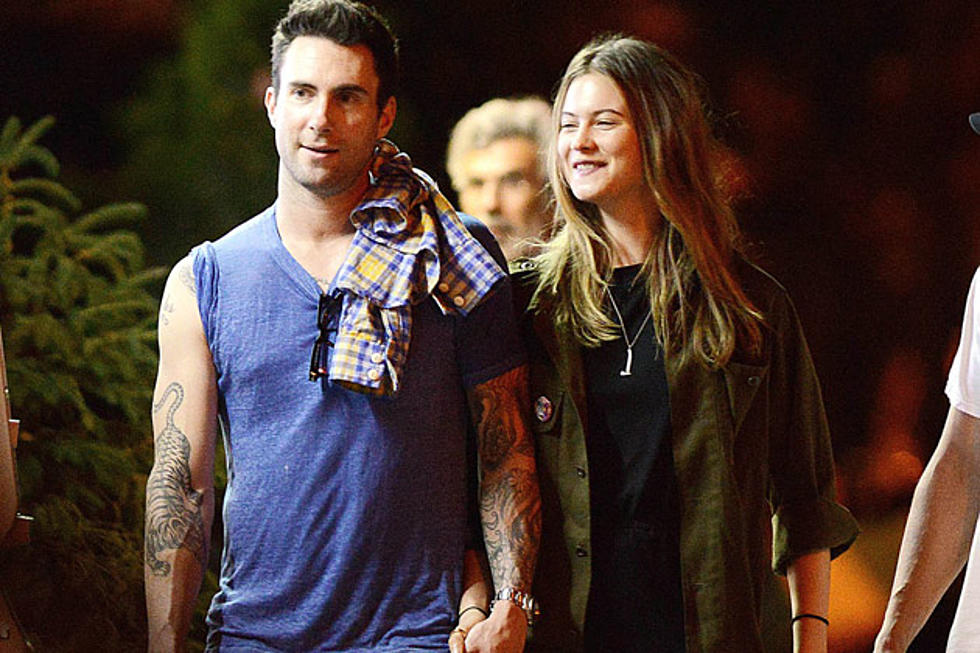 Adam Levine + Behati Prinsloo Are Engaged!
PacificCoastNews.com
Congratulations to Adam Levine and Behati Prinsloo, who just got engaged!
Although Levine was said to be romantically involved with 21-year-old supermodel Nina Agdal recently, he and Prinsloo, whom he first split with earlier in 2013, are officially back together... and in the biggest way!
The Maroon 5 frontman, 33, popped the question to his Victoria's Secret model girlfriend, 24, over the weekend, and the couple couldn't be more excited to wed.
"Adam Levine and his girlfriend Behati Prinsloo are excited to announce they are engaged to be married," a rep told Us Weekly today (July 16). "The couple recently reunited and Adam proposed this weekend in Los Angeles."
Before the 'Love Somebody' crooner fell for Prinsloo in May 2012, the Maroon 5 vocalist was pretty serious with Prinsloo's fellow Victoria's Secret model Anne V, who co-starred in a couple of the band's videos including 'Misery.' She and Levine dated for two years before parting ways in April 2012.
As US points out, Levine never seemed to have wedding fever, so what he and Prinsloo have must be very special! During an interview with Oprah, he said, "I want to probably be married at some point. I don't feel pressure to get married. I think that when it's time, it's going to be obvious and I'm going to do it and I'm going to really enjoy it."
Congratulations to Adam and Behati! That is going to be one awesome wedding...