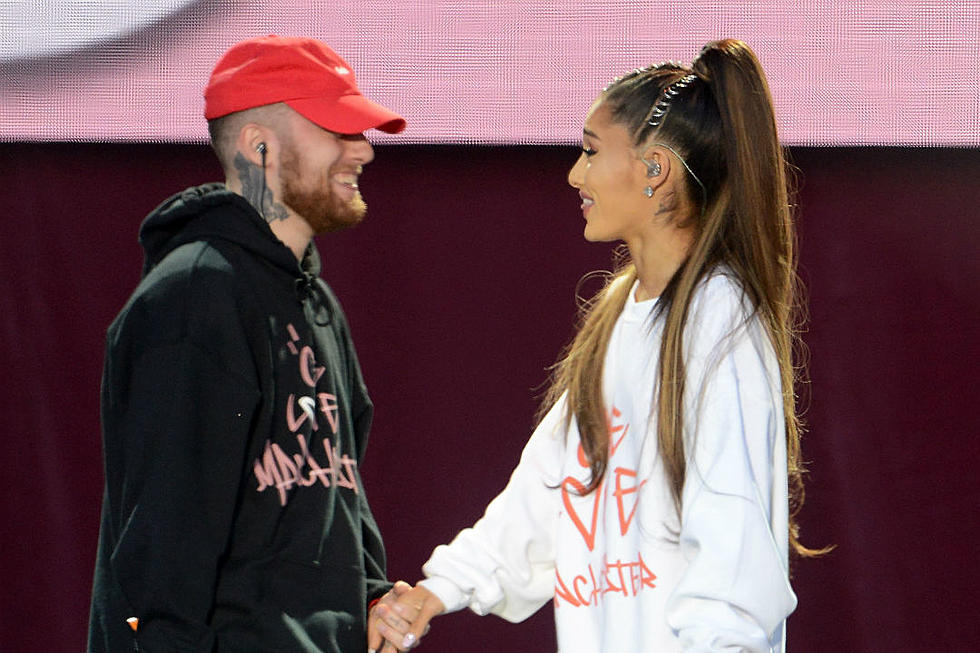 Ariana Grande + Mac Miller Split Up
Getty Images
TMZ says the breakup was the result of a pair of too-busy schedules, and that Mac and Ari still remain the "closest of friends." The site adds that they "love each other dearly and that will continue to be the case but...just as close friends."
Grande and Miller first collaborated on Grande's 2013 hit "The Way," but it wasn't until three years later that Grande would go public with the relationship, noting in an interview on The Ellen Degeneres Show: "This is so crazy. I've never had the relationship talk on a show before."
She added that "yes," she was happy.
Only a few weeks ago, Miller congratulated Grande on her latest single "No Tears Left To Cry," noting on Twitter "very proud of this girl right here. Welcome back. We missed you. One of a kind."