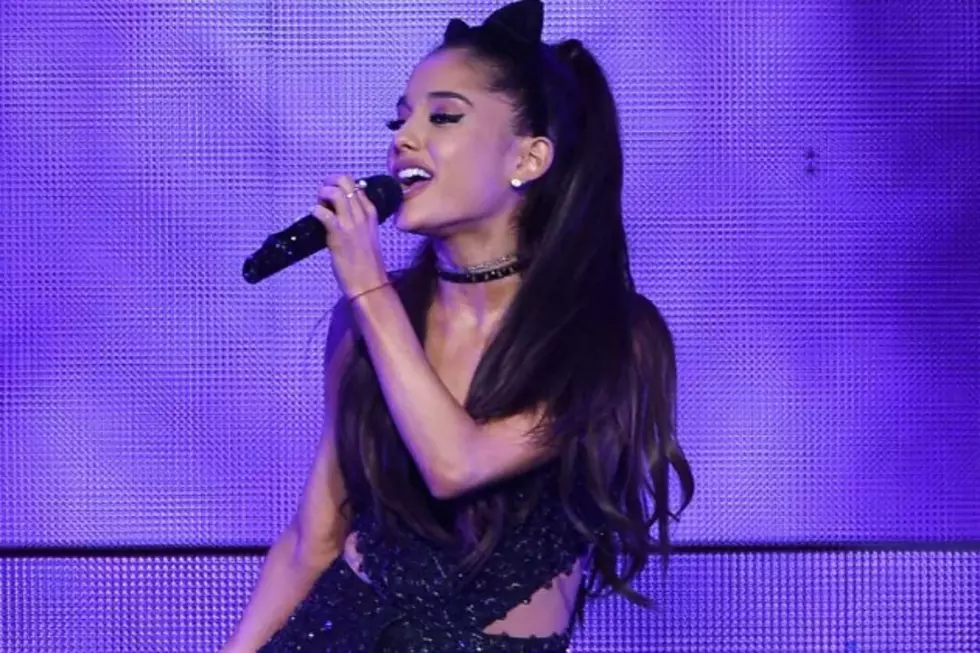 Ariana Grande Named One of World's Most Beautiful People Again!
Larry Busacca, Getty Images
Ariana Grande has always been beautiful to us (awww!), but now she's officially being recognized by PEOPLE magazine in their upcoming World's Most Beautiful issue.
The "Problem" singer, who was also named on the mag's 2014 list, "has taken the music scene by storm and is currently on a world tour," the magazine said in a video of Ari's best moments. "We love her for her powerful voice and her show-stopping outfits." As well you should, PEOPLE. As well you should.
Calling her "our princess of pop," PEOPLE recognized the pint-sized powerhouse for her immense talent and unique fashion sense, putting together a sweet compilation video of Ariana. Revisiting the pop star's most adorable red carpet moments throughout the years — going back to the fire engine red hair days of Victorious straight through to her trademark brunette high pony — only further proves why Ari made the list.
The magazine will reveal a new beauty every day for nine days before they unveil their ultimate stunner — the World's Most Beautiful — on April 22. So close, yet so far.
In addition to Ariana Grande, the mag has also named Gabrielle Union and Shay Mitchell to their list, announcing the Being Mary Jane actress on Wednesday (April 15) and unveiling the Pretty Little Liars star on Thursday (April 16). Only a few more days until the big reveal, but, of course, all of these ladies are No. 1 in our book.
See Ariana Grande + More Celebs' Sexiest Selfies