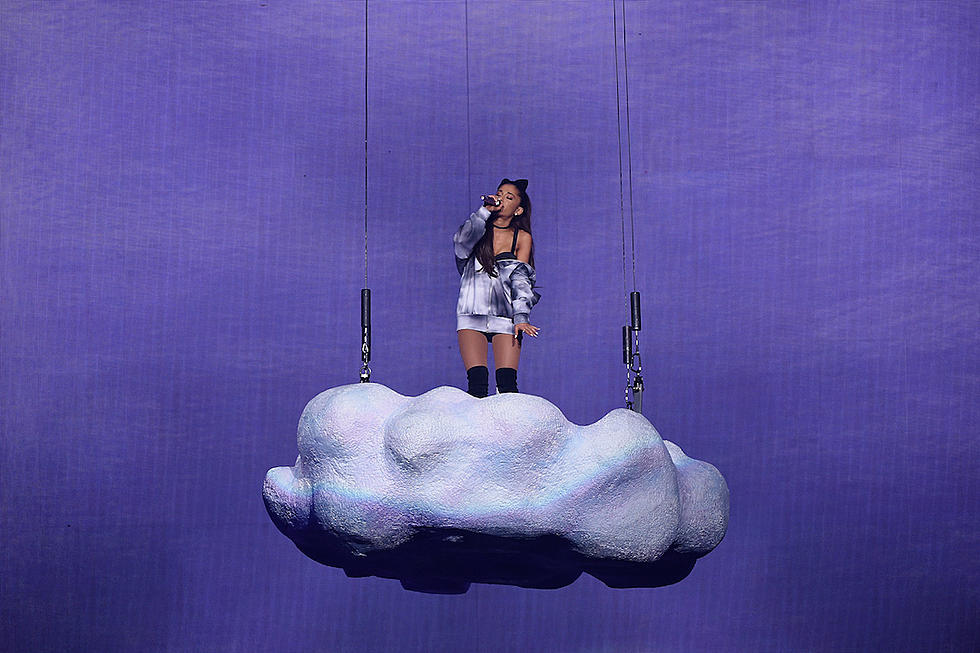 Ariana Grande Tattoos the Moon to Her Neck
Larry Busacca, Getty Images)
A teeny tiny tattoo for a teeny tiny lady! Ariana Grande posted an Instagram selfie of some brand new ink and we must say, it's one of the cutest tattoos we've ever seen!
The singer posted an image of just her neck and at first glance, it's hard to tell what she's trying to showcase. The eye is immediately drawn to her stunning diamond earring, which is on display and about the same size as what she is actually attempting to highlight — but the angle and the caption suggest this photo is actually all about the barely-there crescent moon just below Ariana's ear.
The delicate image certainly isn't your typical "neck tattoo." Then again, neither is Ari's other neck tattoo. This new tat is exactly what we would expect to see from Ariana, who is clearly an ink enthusiast, but seems to exclusively favor tattoos of the miniscule variety. From the minuscule heart on her toe (which is fitting, as the singer has a song called "Tattooed Heart") to the sweet tribute to her late grandfather that sits on her side, Ariana is all about super-small body art.
To be fair, the little images work especially well on Ariana — after all, we're talking about the girl who diminutive actress Anna Kendrick once called "so wee" before comparing her to a "mystical fairy."