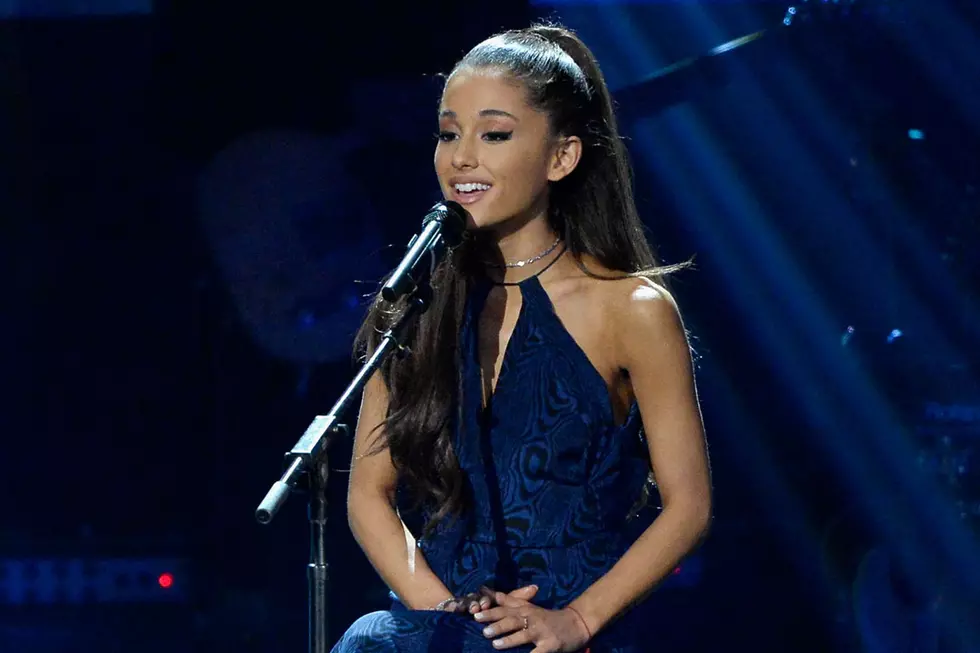 Ariana Grande's New Album Will Be Called 'Moonlight'
Kevork Djansezian, Getty Images
Ariana Grande's My Everything may have only released last summer, but it seems that hasn't stopped the "Love Me Harder" songstress from working on her third album. And while Arianators speculated what the songs could be or sound like, Ariana has finally confirmed the title of the upcoming LP to be Moonlight.
And after Ariana simply replied with "both," the fan quickly shared the news on social media but after freaking out a little bit. You can see the full conversation below.
She also spoke with another Arianator about the title track. "it's a song i wrote with victoria one night that is v near and dear to my heart. my favorite / most special song i've got to this day," she told the fan via direct message.
Ariana started dropping hints about the new material on May 29 via Twitter and also a instrumental clip on Instagram. See those deets below.
Although she's revealed the album title for the new third record, Ariana has yet to let everyone know when this will be releasing. But don't worry Arianators, we're sure she'll let us all know soon.
See Ariana Grande + Other Celebrity Red Carpet Habits