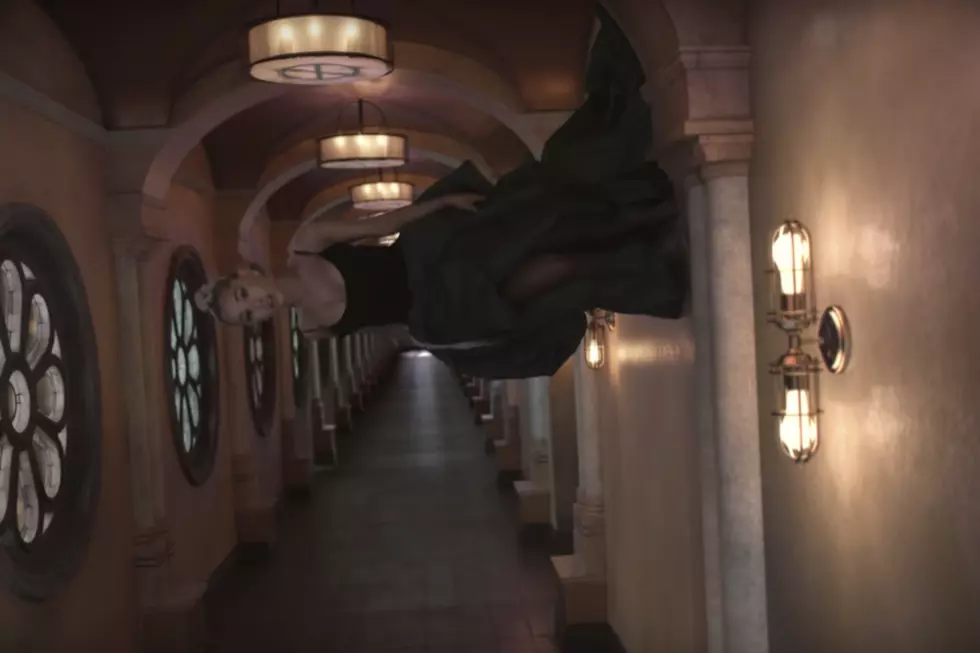 Watch How Ariana Grande Defied Gravity in 'No Tears Left to Cry' BTS Video
YouTube
On Monday (April 23), Grande revealed the first part of a behind the scenes look at the shooting of her "No Tears Left to Cry" video, which was directed Dave Meyers, who also directed Kendrick Lamar's "Humble" video and frequently collaborates with Missy Elliott.
"The concept we wanted to explore was the disorientation that you go through in life and the quest we all go through to kind of find the ground again," Meyers explains in the clip. "We sort of flirt with the ambiguity of whether you need to find the ground or whether the ground's just what you make of it."
As for Grande defying gravity when she walked on the ceilings and walls, that was accomplished by a revolving hallway. Meyers cites Fred Astaire as the inspiration for the dance on the ceiling.
Watch the video below, and keep an eye out for part two.
Ariana Grande's 15 Most Memorable Music Video Looks