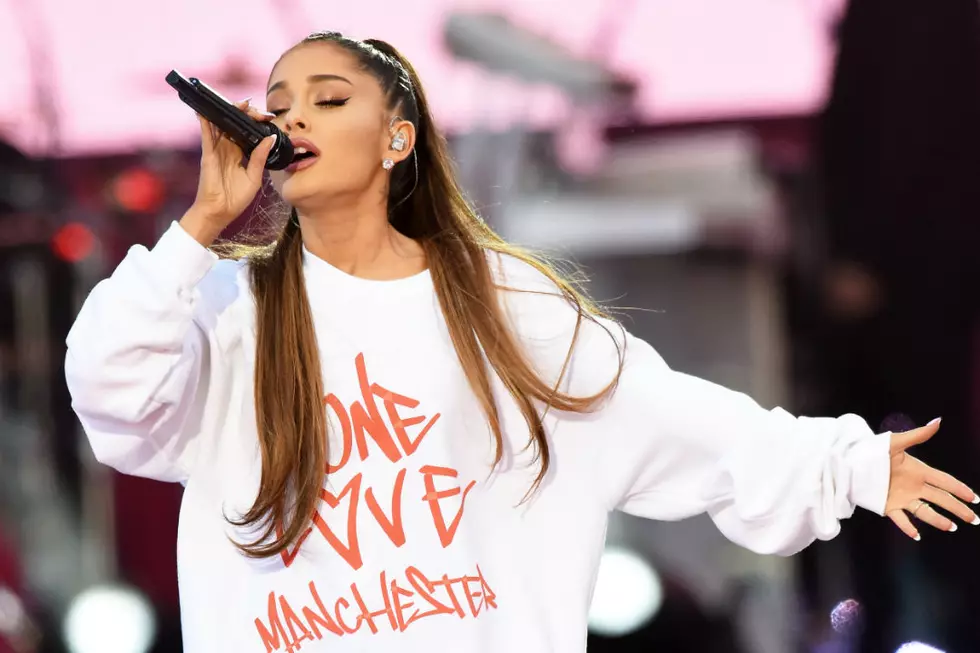 Ariana Grande Drops 'No Tears Left To Cry' Single + Video With Nod to Manchester
Getty Images
While some expected Ariana Grande to go the route of somber ballad with the first single from her forthcoming fourth studio album, the singer has opted for low-key pop banger instead. Still, "No Tears Left To Cry," which dropped Friday (April 20) at midnight, seems to be a hit with fans.
"Right now, I'm in a state of mind / I wanna be in, like, all the time / Ain't got no tears left to cry / So I'm pickin' it up, pickin' it up," she sings across a composite of gentle crooning and more urgent, pitch-perfect wailing.
And a video, which dropped around the same time, finishes with imagery of a worker bee, the is the symbol of Manchester.
For fans, Grande and "No Tears Left To Cry" have passed with flying colors. Still, some fans were tripped up by the video's dizzying shifts in gravity and space.
"Has anyone seen my weave? i can't seem to find it after replaying this song like 40 times," one wrote in the YouTube comments section, while another noted "WHO GAVE YOU THE PERMISSION TO MAKE THIS BANGER?!?!"
Celebs in 2008 vs. 2018