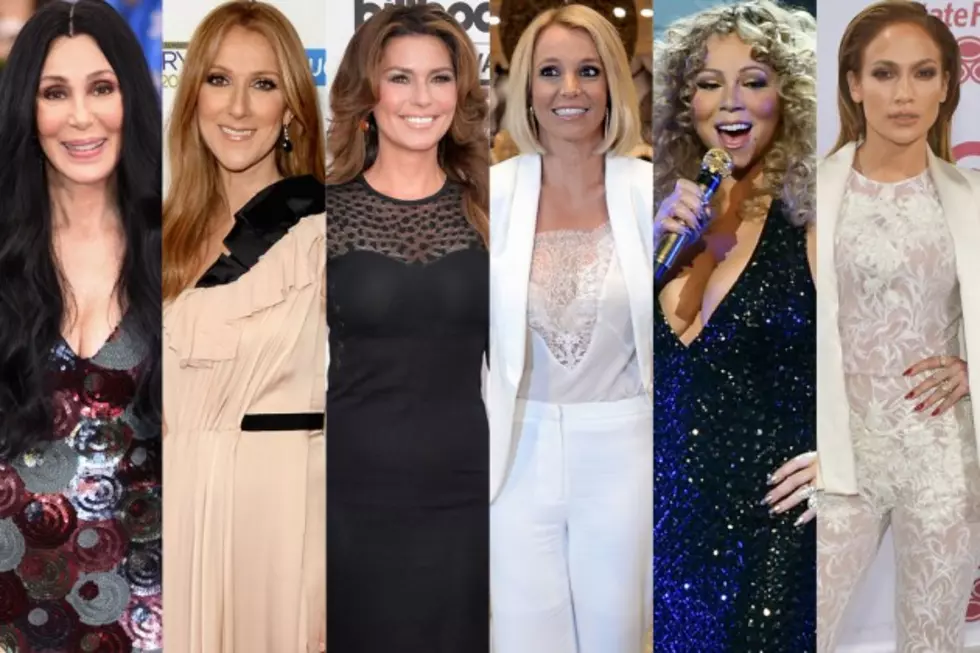 Battle of the Las Vegas Residencies: Which Pop Diva Do You Need to See?
Andrew H. Walker / Jason Merritt / Frazer Harrison / Frazer Harrison / Ethan Miller / Rodrigo Varela, Getty Images
Jennifer Lopez just announced her upcoming Las Vegas Residency, set to take place at Planet Hollywood Resort and Casino's Axis Theater beginning in January 2016. This caused us to reminisce over the great Vegas residencies of years past and present, and we've since come to realize that nearly every major pop diva has found her way to Vegas eventually.
From Cher, Celine Dion and Shania Twain to Britney Spears, Mariah Carey and Jennifer Lopez, it clearly takes a seasoned professional to pull off an act in Vegas. (Not to mention a loyal and dedicated fanbase to ensure ticket sales.) The only thing left to do is pit them all against each other in a poll to find out whose show you would most like to see. Competition is fun.
In case you have no idea, residencies can last anywhere between a few months to a few years, so they're pretty detailed and intense. Longevity is a difficult thing to maintain in music and in celebrity, so to garner and maintain a fanbase both dedicated and big enough to warrant such a high number of performances is no small feat. In the end, everyone is a winner, you know?
We know it's a tough decision, but if you absolutely had to choose for fear of some kind of terrible end, otherwise, whose show would you be most willing to brave the glittering lights of Vegas for? Choose wisely.